The food mentioned in the Harry Potter series by J.K. Rowling has always been one of my favorite parts of this magical world. Ever since reading these books, I've longed to taste the unique treats: sweet custard cremes, rich, homey British fare, and warming Butterbeer. So when I saw The Unofficial Harry Potter Cookbook by Dinah Bucholz at a used bookstore, I knew I had to get it! What kind of treats were hiding within, ready to take my tastebuds to Hogwarts? I was not disappointed.
The following recipes from Dinah Bucholz's book are those that I've tried so far and enjoyed. Click the title to take you to the recipe.
A classic British pudding that looks nothing like toads! This recipe would have warmed the Hogwarts' students up on those frosty evenings in the castle. Side note: I had it while visiting Oxford, and it was a bit bland. I added some thyme and rosemary to this recipe, which gave it just the right amount of flavor.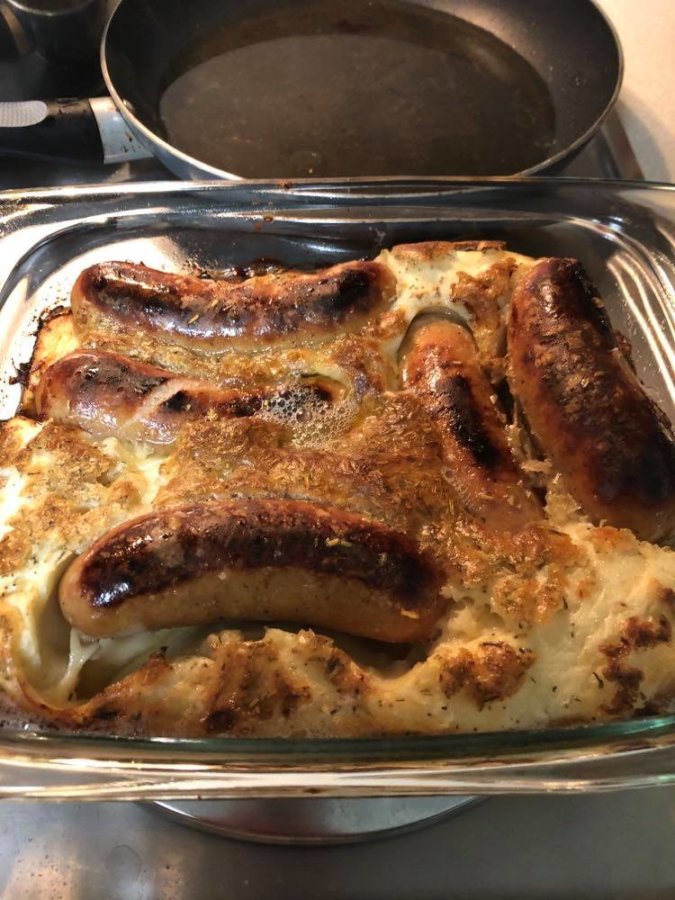 Herby Roast Chicken with Onion-Garlic Mashed Potatoes
Mrs. Weasley makes this meal for Harry after the wizard court drops his charges: her cooking always sounds so good! (I like the mashed potatoes better with milk than with the chicken broth).
Molly's Meatballs with Onion Sauce
Mrs. Weasley doesn't just stuff Harry and her family with her rich cooking, she proffers it to others as well, such as Kingsley Shacklebolt. I know that if Mrs. Weasley offered to make these magical meatballs for me, I wouldn't say no!
Kreacher's not much of a cook until Harry begins treating him better. I've never made French Onion Soup before and wasn't sure what to expect, but it was fairly easy and tasty. I'll definitely be making it again.
This is a lovely autumn treat, although Harry and his friends ate them as early as September while traveling on the Hogwarts Express. They're like pumpkin fried pies, but baked instead.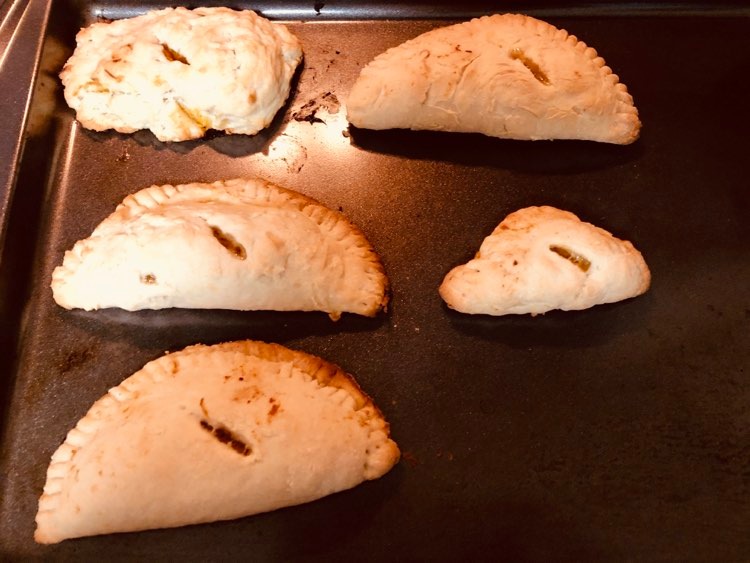 I was always curious what these cremes were like. Dinah Bucholz's version are like whoopie cookies crafted with a custard dough, and sadly don't turn you into a canary when you bite into them.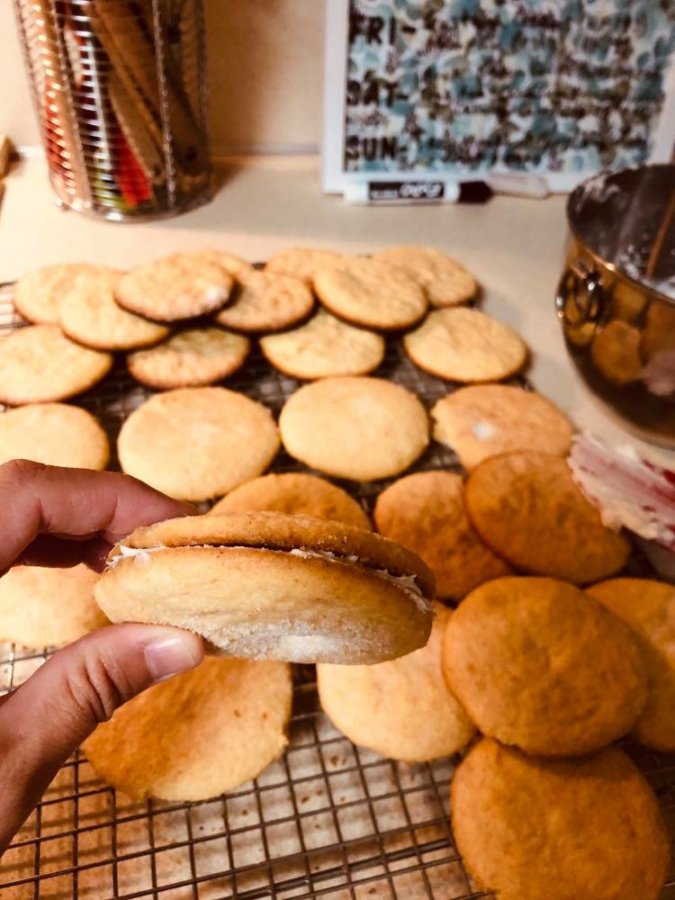 You can't have the magic of Hogwarts without this fervid, frothy drink. This recipe was taken from the Tip Toe Fairy blog and is quite sweet!
What food or beverage would you most want to try from the world of Harry Potter?