I have the privilege today of interview Erin Swan, author of the exciting YA fantasy novel, Bright Star, which I reviewed here.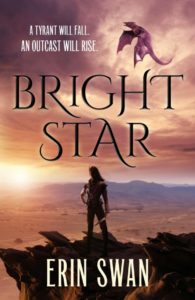 The Synopsis:
Paerolia has been at peace for two centuries, and all is well in the land—or so it seems. Beneath the surface, a tyrant is rising to power.
A traumatic experience in Andra's childhood has left her mute and subdued, a servant in the Chief Judge's manor. But when an assassination team, led by the secretive and alluring Kael, infiltrates the manor and makes a quick escape, she takes her chance and flees with them.
Andra is thrust into the ranks of a secret rebellion—a group of outcasts and believers seeking to overthrow the Chief Judge and replace the corrupt government with new members, ones who will restore and preserve the land they love. Now, the girl who was once an outcast must somehow become the leader Paerolia needs. But she is stronger than she believes—and with the help of a fiercely loyal dragon, she may just be the one to lead them all to victory.
1. First, to help us get to know you, Erin: What are some of your favorite books?
I think I more have favorite authors than I have favorite individual books. Right now, some of my top authors are Susan Dennard (the Witchlands series), Elana A. Mugdan (the Shadow Wars Saga), Maggie Stiefvater (the Raven Cycle and The Scorpio Races), and Brandon Sanderson. All of these authors write fantasy, and they do an incredible job at building these intricate worlds and complex characters. Their books are just captivating and take you on amazing journeys.
2. I love Maggie Stiefvater and Brandon Sanderson too! How did you come up with the idea for Bright Star?
Bright Star is actually the second book that I wrote in this world of Sky Riders (the dragon and human pair). So, it naturally has its roots in the first story that I wrote at 17 years old, when I was just getting into reading and writing fantasy and was obsessed with dragons. But more specifically, Bright Star was a personal journey for me. The idea for it is based in Andra's journey, from feeling lost and broken to finding her inner strength—a path I was struggling along myself at the time I wrote it.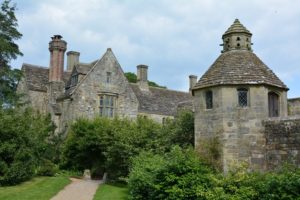 3. A traumatic experience causes Andra, the MC, to become mute. How did you decide for her to become mute? What experiences or knowledge helped you write those scenes?
Andra becoming mute is, perhaps, a bit of an overstated metaphor. When I wrote Bright Star, I didn't have an exact story line in mind. I had Andra in mind. I wanted to write a character that was at the lowest point I could imagine—someone who is so broken, she's literally silenced by her fear and the things that she's been through. And I wanted to write her growing, finding her voice, then learning how to really use it.
At the time, I was an extremely quiet and subdued person who was just learning how to stand up for myself. I was always anxious about speaking my mind, and Andra was a more extreme way for me to express that anxiety, that fear of speaking up, and her journey to finding and using her voice expressed my desire to do the same.
4. That's neat how you pulled Andra from your own experiences. What, if anything, did you research for this book?
I researched a lot of Latin words! Most of the names in the book are based on Latin words and phrases, which have meanings related to their characters. For example, Tiri comes from a word meaning "bright one," and "Colmen" means "dove," representing his tendency to be a peacemaker. I also researched some things related to medieval warfare, travel, and the like to help with creating the world. I read about quite a few battles in fiction and history alike and used those to inspire the battle scenes in the novel.
5. What character (or scene) was your favorite to write? Why?
The dragons are always my favorite characters to write. I love their confidence that borders on arrogance, their forthrightness, and their ability to balance their Riders out. The relationship between Eithne and Kael has always been a favorite of mine. She checks his temper and guides him in so many ways. She's really the perfect companion.
6. Yes, they were fun to watch interact. What was the most challenging part of this novel to write?
There was one particular scene that was tough for me to write, but I don't want to give anything away! Suffice it to say that the loss of a beloved character is just as hard on the writer as it is on the reader!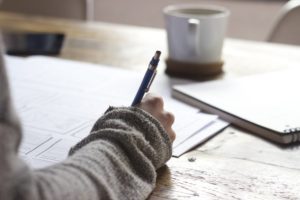 7. What's your favorite part of the writing process? Least favorite?
My favorite part of the writing process is before I even start writing. It's coming up with the initial idea and starting to map it out in my head. It's imagining those opening scenes, picturing the characters, and feeling that building excitement as I start to see the story laid out in my mind. That thrill is amazing.
As far as my least favorite part goes, there were some major edits and revisions on Bright Star that were hard to stomach. Some of my favorite scenes got chopped for the sake of conciseness. I enjoy doing simple edits, flushing things out, rearranging, and making minor cuts, but those cuts that involve huge chunks of your story are tough to do.
8. I've had to do that on my own WIP lately, and it's not easy! What do you enjoy most about the fantasy genre (either reading or writing it)?
I love the escapism of fantasy, the idea that basically anything goes. There always seems to be a greater level of adventure in fantasy, because the entire world is there for the taking (or, in the case of writing, there for the creating). Of course, for writers, fantasy comes with a lot of extra work too, as you have to create a believable world. But it's like the most exciting puzzle you've ever done, and the final picture is entirely your own.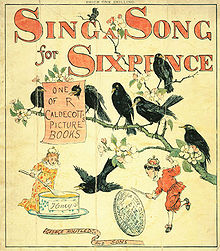 9. Are you working on any new projects? If so, can you tell us anything about them?
My current focus is on a series of books based on nursery rhymes. I'm currently editing Four and Twenty Blackbirds, which is based on "Sing a Song of Sixpence." I've also begun working on one based on "Mary Had a Little Lamb" and have a vague outline for one based on "Jack Be Nimble, Jack Be Quick." However, since my agent's business model has changed and they're focusing on their app, they're also no longer representing authors. So, for now, I'm exploring my publication options for these books and hoping to find a new agent once I finish revising Four and Twenty Blackbirds.
10. Those books sound fascinating. Good luck! Where's the best place for readers to find you?
I'm most active on Twitter as a writer, though I also have (less active) profiles on Instagram and Facebook. I also have a website where I post the occasional update on my writing life, as well as book recommendations when I have them.
Twitter: @erinswanwrites
Instagram: @erin.swan
Facebook: /authorerinswan
Website: www.authorerinswan.com