1st of the Gateway Chronicles series 
Type of Fantasy: Portal 
Synopsis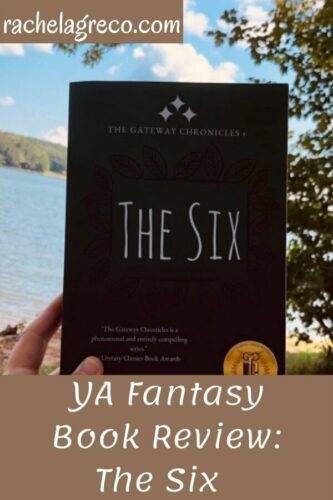 Darcy Pennington hates her life. She is an insufferably average teenager with no true friends, crushing social anxiety, and an indescribable sense of not fitting in anywhere. When her parents force her to attend Cedar Cove Family Camp the summer before her eighth-grade year, Darcy once again finds herself on the outside of an established social circle.
But the camp holds secrets, and when Darcy begins to have strange experiences, she comes to believe she's either losing her mind or on the brink of a discovery that could give her life purpose.
An unwitting tumble through a magical gateway landers her in a new world called Alitheia, and Darcy must convince five other teenagers at the camp to not only befriend her but follow her on a journey beyond their world and their wildest dreams to save Alitheia from an ancient, shadowy foe.
My Thoughts
If you're a fan of the Chronicles of Narnia series, then this book is for you! The way the characters journey to a different land, will fulfill a prophecy, and the importance of animals, all gave me very strong Narnia vibes.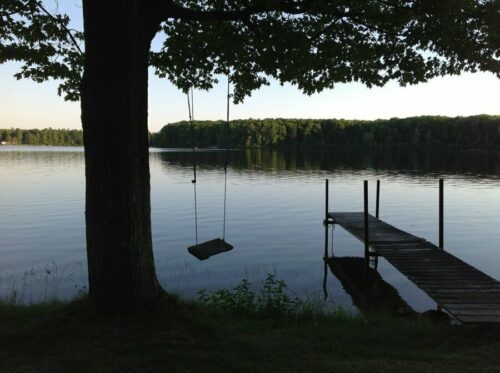 But The Six is unique as well and worthy to read on its own merits. One of my favorite things about this book was the creatures Hoyle created to populate the land of Alitheia: mischevious, fun gnomes, mysterious creatures similar to elves, and wizards bursting with magic.
I was very surprised to learn that Darcy was only 13 because the way she complains and quibbles with the characters at the beginning of the book reminded me more of an older teenager, but it's been a while since that age, so what do I know? The drama was a bit annoying at times, and Darcy's so-called 'friends' didn't act very friend-like until perhaps the very last pages of the book. I wasn't sure why they were so unfriendly toward Darcy, and didn't blame her one bit for the decision she makes toward the end of the story.
The six friends did morph over the course of the story, and I look forward to seeing how they grow and develop more in the upcoming books. I'm also eagerly anticipating learning more about the world and how the magic works, since it wasn't very well developed in The Six. 
Even though this book wasn't my favorite, I still feel the pull to journey back into the land of Alitheia in the sequel, The Oracle. Care to join me?
What world would you most want to journey into (bookish or real)?