Type of Fantasy: Portal, Historical, Magical Realism 
Synopsis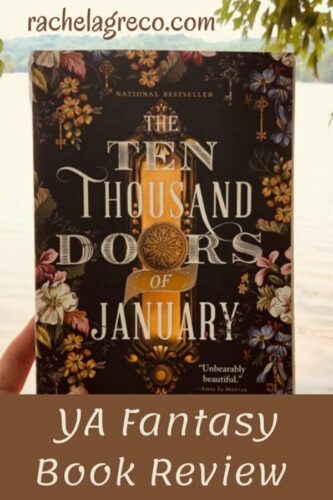 In a sprawling mansion filled with peculiar treasures, January Scaller is a curiosity herself. As the ward of the wealthy Mr. Locke, she feels little different from the artifacts that decorate the halls: carefully maintained, largely ignored, and utterly out of place.
Then she finds a strange book. A book that carries the scent of other worlds, and tells a tale of secret doors, of love, adventure and danger. Each page turn reveals impossible truths about the world and January discovers a story increasingly entwined with her own.
My Thoughts 
What an usual name–January. That, the gorgeous cover, and the idea of books carrying characters through doors drew me into this tale.
And although the cover is stunning, Harrow's language is even more so. Like Stephanie Garber in the Caraval series, nothing is just blue or smooth or sweet–Harrow plays with words like a violinist plays with notes, turning the scenes and story into something truly mesmerizing or just hilarious. I love when authors push themselves to play with figurative language, making the writing that much more memorable. And Harrow excelled at that–huzzah!
I love the themes of family and how that was even more important than romance. I love the reconciling that eventually happens, but I won't say more than that…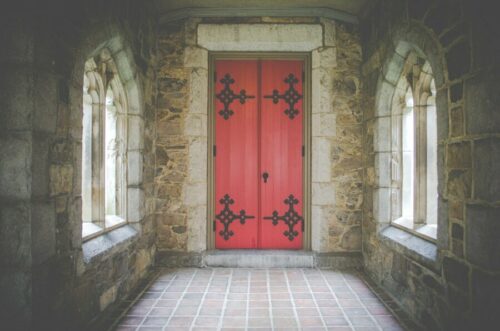 The way the narrator talks to the reader at the beginning of the book and sometimes throughout was a bit jolting, but didn't irritate me as much as when some authors do this (like in Princess Bride). I enjoyed seeing the world through the eyes of January, a book-lover who's just trying to find her parents and place in the world.
None of the surprises surprised me, unfortunately, and I wish Harrow would have been a little more creative in some of her plot twists. But it was still fun to hop through doors and see how Harrow grows into a confident young woman.
It did irk me a little bit that almost all the villains in this book were white. One skin shade isn't worse or better than the others; they just are, and they all have their heroes and villains. I did enjoy, though, the real historical elements Harrow puts in at the beginning of the story that helped ground the reader in what was happening at the time of the characters.
Overall, this was a beautiful story with a rich, searching main character. It's a great introduction to the fantasy genre or a nice jaunt into the real world while keeping some fantastical elements for those obsessed with all things magical.
What book worlds would you most want to walk into and never leave?