1st Book of the Arc of a Scythe Trilogy 
Type of Sci-Fi: Dystopian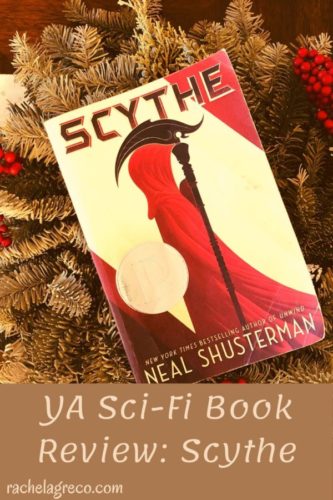 Synopsis
A world with no hunger. No disease. No war. No misery. Humanity has conquered all those things, and has even conquered death. Now scythes are the only ones who can end life–and they are commanded to do so, in order to keep the size of the population under control.
Citra and Rowan are chosen to apprentice to a scythe–a role that neither wants. These teens must master the "art" of taking life, knowing that the consequence of failure could mean losing their own. They learn living in a perfect world comes only with a heavy price.
My Thoughts 
It's been a long time since I've read a Dystopian series other than The Hunger Games and Ballad of Songbirds and Snakes, and this was a great way to break that famine. I enjoyed Scythe just as much as the former, and I can't get it out of my head.
Citra and Rowan are deep, passionate characters who just want to kill with compassion and root out the evil in the Scythehood. They both grow so much as they learn how to be apprentice scythes, though Citra's growth was much more enjoyable to watch than Rowan's. Shusterman did a great job, even sometimes in the same chapter, of switching perspectives so the reader gets to see what Citra thinks/feels about a certain event, then switching to Rowan's perspective. Shusterman did this so seamlessly, that it didn't jar me at all.
The futuristic, utopian world was also well-created, from specific futuristic phrases like 'turning the corner' to mean resetting your age/appearance, to the nanobots in the characters' bodies that dissolve pain. Some things that I expected to be different or more futuristic weren't, like a lack of robots and other tech to help with household chores. But I'd rather Shusterman spend his imagination on details important to the plot–like what it means to be deadish–than have those details make less sense but have fancy washing machines that did laundry for you (how neat would that be, though!).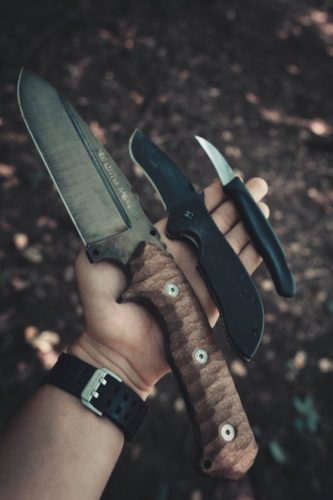 Although Scythe is about death and killing, I was pleasantly surprised at how clean it was. Shusterman shies away from gory details and macabre descriptions, for which my weak stomach was grateful! However, there is violence and blood, as well as ways to kill people, so keep that in mind as you decide whether it's for you or not.
Which brings me to the book's themes: life, meaning, justice, death. These are deep as the ocean, and I enjoyed all the mind-musings and meanderings they opened up. I definitely talked about Scythe more with my hubby than I usually do with novels; it's one of those books that just lingers with you long after you read it, begging for deeper thought and attention. It was fascinating seeing how different scythes go about the task of 'gleaning' (killing people), their motivations for it, and whether they should take joy in the task or not.
One of my favorite parts of Scythe were all the surprises. Just when you're settling into a groove, thinking you know what will happen or you're just going along with the characters and learning what it means to be a Scythe, wham! Shusterman hits you with a heart-stopping plot twist. I can honestly say I never saw any of them coming–all good things, and most of the characters' big decisions/reactions were also surprises. But surprises that fit their characters supremely well.
So, if you're a lover of action, characters who seek good, and thought-provoking themes, this book should be your next read! You might also want to have the sequel, Thunderhead, at the ready.
What are some of your favorite dystopian books?