*Sequel to Caraval 
Synopsis (mild spoilers for Caraval): 
After being swept up in the magical world of Caraval, Donatella Dragna has finally escaped her father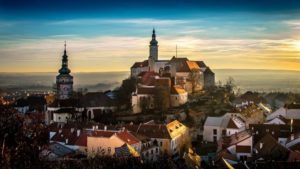 and saved her sister, Scarlett, from a disastrous arranged marriage. The girls should be celebrating, but Tella isn't yet free. She made a desperate bargain with a mysterious criminal, and what Tella owes him no one has ever been able to deliver: Caraval Master Legend's true name.
The only chance of uncovering Legend's identity is to win Caraval, so Tella throws herself into the legendary competition once more–and into the path of the murderous heir to the throne, a doomed love story, and a web of secrets…including her sister's. Caraval has demanded bravery, cunning, and sacrifice, but now the game is asking for more. If Tella can't fulfill her bargain and deliver Legend's name, she'll lose everything she cares about–maybe even her life. But if she wins, Legend and Caraval will be destroyed forever.
My Thoughts 
Not often do I enjoy a sequel more than the first book in a series. But Legendary put me under its spell from the very first word, and I'm still slightly mesmerized. There's so much more going on in this novel than in Caraval: secrets entwined within secrets, romances dizzier than a carousel, and mysteries deeper than a dungeon as legends become reality.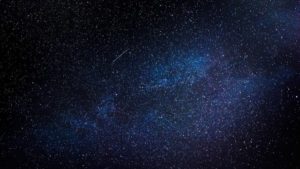 The stakes are so much higher, which just turned up the intensity level to a ten and sucked up all my emotions. I never wanted to put the book down! One scene bleeds right into the mystery of the next one until I found myself gasping at the time on the clock when my blurry eyes managed to make out the time.
At first I wasn't sure if I would enjoy the book being entirely from Tella's perspective since she's so much harsher and more determined than her sister, Scarlett. But I loved seeing through her eyes more than I thought I would! I admire her tenacity, courage, and determination to save her mother no matter what. It would have been nice to dip into Scarlett's mind a little more, or at least see her more frequently through Tella's eyes. After all Scarlett did for Tella in Caraval, it seemed like Tella was quick to forget Scarlett in her quest to rescue her mother and win the game.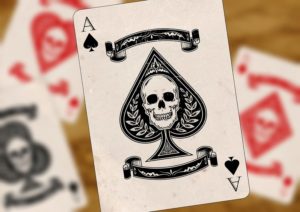 One of my favorite parts of this series and Stephanie Garber's writing style is the succulent descriptions slathered throughout the book, which she kept up in this book. Stephanie uses rare, delicious words for colors like cerulean and citrine. Not only that, but she uses fascinating comparisons like, "Tella felt like she had stepped into a bottle of poison" that create this extraordinary world of magic, secrets, and danger. I think I would read anything Stephanie writes just to drink in these delightfully visceral comparisons and descriptions.
Another of my favorite parts of this book was that we finally find out who Legend is! But don't worry; my lips are sealed ;).
If you loved Caraval, this three-tiered dark-chocolate cake of a book will take you deeper into Legend's world of make-believe and magic, where anything can happen. But be careful of being too swept away.
What's the last book you stayed up too late reading?