Type of Fantasy: Fairy Tale Retelling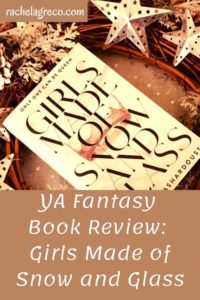 Synopsis
Mina, the stepmother queen.
Lynet, the beautiful princess.
They were two young women doomed to be rivals from the start. Only one can win all, while the other loses everything–unless they can find a way to reshape themselves and their story.
My Thoughts 
This is a Snow White retelling like nothing you've read before. I wasn't quite sure how it would work, since the synopsis makes it sound like both main characters are young, though one is the stepmother of the other. How would that work?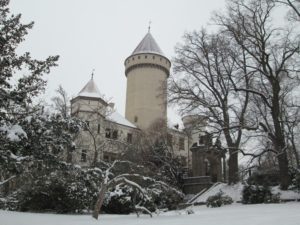 But it worked out more beautifully than I could hope for. The perspective of the stepmother, Mina, as a child, was in the past. So nearly every chapter switched from Lynet's perspective in the present to that of Mina's in the past. I loved this dual timeline, and it was done marvelously. It also helped the reader see how Mina became the woman she is today.
I had a difficult time connecting with the two characters at the beginning, possibly because Mina was manipulative and hard-hearted and Lynet seemed a bit spoiled and annoying. However, the two grew on me as I dove deeper into their hearts and pasts, and by the end of their tale, I could barely put the book down.
The use of magic in this book was also exceptional. I'll try not to give away too much, but the magic was rich, dark, and had a dangerous, unexpected side. It was fascinating seeing how this magic was wielded differently based on who used it.
The main problem I had with the book was how it depicted the fathers of the two girls. Both were jerks, though one was definitely worse than the other. I would have liked to find something to respect in Lynet's father, but it was difficult to do so. I also wish Lynet's friendship with someone could have remained merely that.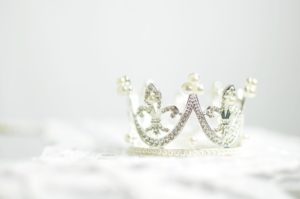 As the story progressed, and Lynet's world tipped and changed, I was worried she would change into someone I couldn't relate to or be proud I knew, but thankfully, she didn't. She became a woman worth knowing. The ending was worth every painful encounter and all the messy people.
But my favorite thing about Girls Made of Snow and Glass is how it ultimately revolves around the love between mother and daughter: a broken, rich, boundless love that Melissa Bashardoust painted in such realistic hues it took my breath away. This is an emotional bomb of a book, a wintery story perfect for curling up with beside a fire, or just to take you far away, to a place where magic is real and queens aren't who you think.
What's your favorite Snow White retelling?