Standalone
Synopsis
Emery Blackwood's life changed forever the night her best friend was found dead and the love of her life, August Salt, was accused of murdering her. Years later, she is doing what her teenage self swore she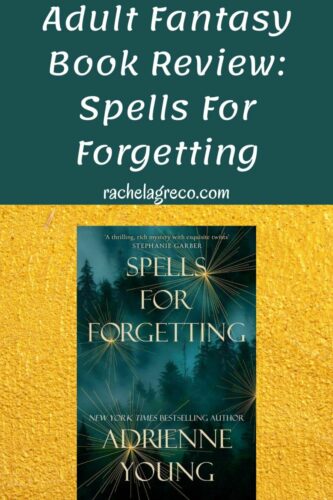 never would: living a quiet existence on the misty, remote shores of Saoirse Island and running the family's business, Blackwood's Tea Shoppe Herbal Tonics & Tea Leaf Readings. But when the island, rooted in folklore and magic, begins to show signs of strange happenings, Emery knows that something is coming. The morning she wakes to find that every single tree on Saoirse has turned color in a single night, August returns for the first time in fourteen years and unearths the past that the town has tried desperately to forget.
August knows he is not welcome on Saoirse, not after the night everything changed. As a fire raged on at the Salt family orchard, Lily Morgan was found dead in the dark woods, shaking the bedrock of their tight-knit community and branding August a murderer. When he returns to bury his mother's ashes, he must confront the people who turned their backs on him and face the one wound from his past that has never healed—Emery. But the town has more than one reason to want August gone, and the emergence of deep betrayals and hidden promises spanning generations threaten to reveal the truth behind Lily's mysterious death once and for all.
My Thoughts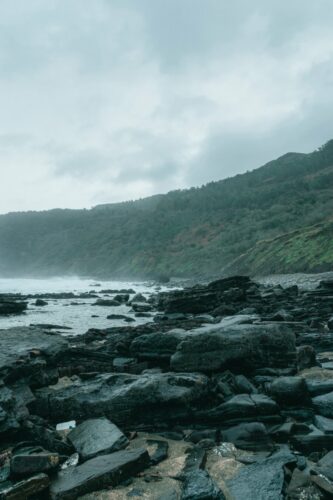 Another fantastic book by Adrienne Young! She has not disappointed me yet, except maybe a tiny bit in her YA fantasy book, Fable (and I think that was because I just didn't care much for the main character).
There are two reasons why I knocked off  a star from Spells for Forgetting. The first was because I would have liked to see more of the moodiness and magic of the island itself. There was a tad bit of this, but Young could have thrown in even more of the atmospheric elements–a raging sea, fog–or what the other unique magical elements were that Emery had seen.
And secondly, I was a little disappointed that the title didn't play more into the ending. (SPOILER ALERT: You mean Emery didn't kill Lily and forgot about it through a curse?!).
I loved finding out the mystery of what actually happened the night of the fire, but I wish there had been more of a twist. I enjoyed pretty much everything else in the book: the tension between August and Emery, the autumn vibes, and how the island is a character (it even has its own POV at one point!).
Speaking of POVs, it was fun flitting into so many different heads to hear their perspectives of the fire. Sometimes I get annoyed if there are lots of POVs, but these were short and rare enough to keep me from getting annoyed.
This was a slow, moody book perfect for any fan of drama-riddled mysteries.
Trigger Warnings: Cussing, sex scenes, some violence