Standalone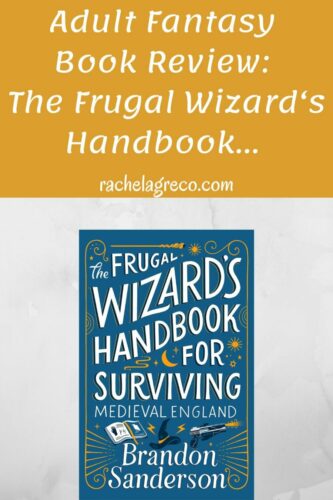 Synopsis
A man awakes in a clearing in what appears to be medieval England with no memory of who he is, where he came from, or why he is there. Chased by a group from his own time, his sole hope for survival lies in regaining his missing memories, making allies among the locals, and perhaps even trusting in their superstitious boasts. His only help from the "real world" should have been a guidebook entitled The Frugal Wizard's Handbook for Surviving Medieval England, except his copy exploded during transit. The few fragments he managed to save provide clues to his situation, but can he figure them out in time to survive?
My Thoughts
It astonishes me that one man can write so many different kinds of stories with such diverse characters and do them well. The Frugal Wizard's Handbook for Surviving Medieval England (what a mouthful!) was quite different from Tress of the Emerald Sea in that it was less sweet and adventurous and more a silly story about a man learning about who he is and becoming who he wants to be.
The book was a fun twist to the typical medieval England fantasy novel because the location is actually another dimension, and the MC is coming from a sci-fi like future.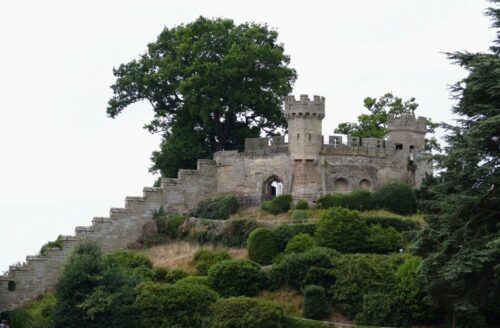 I enjoyed getting to know the MC as he learned more about himself and as he grew over the course of the novel. Because the MC was confused at the beginning of the book, I was as well. He actually picked things up quicker than I did, and I struggled learning what some of the terms in the medieval England world meant. I don't think I ever fully learned what some of them meant, nor what all the ruins did, but this only slightly diminished my enjoyment of the book.
If you enjoy Brandon Sanderson's works and are craving a lighter, crazier book, then pick up this standalone. The artwork would be worth the read alone, but combined with the fun characters, this is a book you'll want to return to again and again.
Trigger Warnings: A few cuss words