Stand Alone 
Type of Fantasy: Medieval or Folklore 
Synopsis
Once upon a time there was a tiny kingdom called Cornucopia, as rich in happiness as it was in gold, and famous for its food. From the delicate cream cheeses of Kurdsburg to the Hopes-of-Heaven pastries of Chouxville, each was so delicious that people wept with joy as they ate them.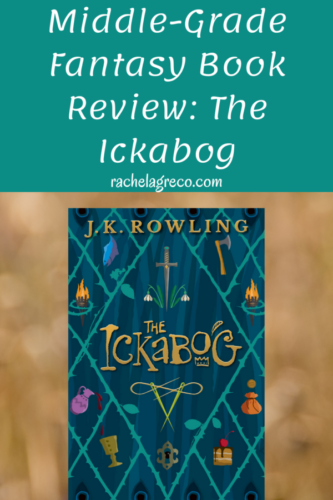 But even in this happy kingdom, a monster lurks. Legend tells of a fearsome creature living far to the north in the Marshlands… the Ickabog. Some say it breathes fire, spits poison, and roars through the mist as it carries off wayward sheep and children alike. Some say it's just a myth…
And when that myth takes on a life of its own, casting a shadow over the kingdom, two children — best friends Bert and Daisy — embark on a great adventure to untangle the truth and find out where the real monster lies, bringing hope and happiness to Cornucopia once more.
My Thoughts 
Although this book wasn't as deliciously good as the Harry Potter series, it was still a lovely story in its own right. The narrator tells the tale in a rich storytelling fashion, as if passing along the story down to the next generation so they don't make the same mistakes as their ancestors.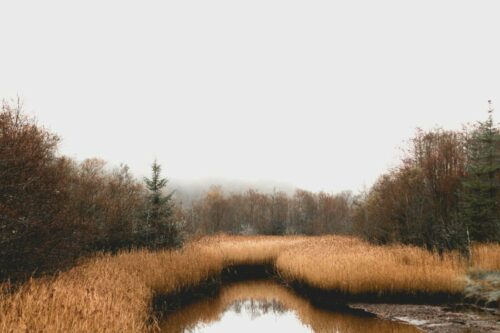 I went into The Ickabog expecting the book to be mostly about Bert and Daisy's adventure to find the mysterious monster. However, their journey is at the end of the book, and the plot mostly follows the demise of the kingdom of Cornucopia. So it was more depressing than I expected!
The POV is often third-person omniscient, jumping around to various characters, so I did miss the closeness of getting to know one or two characters well and watching them change over the course of the book.
Although The Ickabog wasn't what I expected, I still found the story fascinating and the characters diverse and entertaining, if somewhat frustrating at times with how they acted. The worldbuilding was cute if a bit simplistic, but that's probably because it's supposed to be written like a fairy tale. It worked for the story, and I wouldn't change it.
The exciting, happy ending made up for the depressing bits along the way, and everyone receives the justice they deserved. I also thoroughly enjoyed the pictures of various scenes by children who won the contest. It was delightful seeing their interpretations of the characters and story come to life!
I'd recommend The Ickabog for anyone who enjoys fairy tale-like stories and legends.