Affiliate Disclosure: This post may contain affiliate links, which means if you click on them and make a purchase, I will receive a small commission (at no extra charge to you).

1st in the Once Upon a Broken Heart Series 
Type of Fantasy: Divine 
Synopsis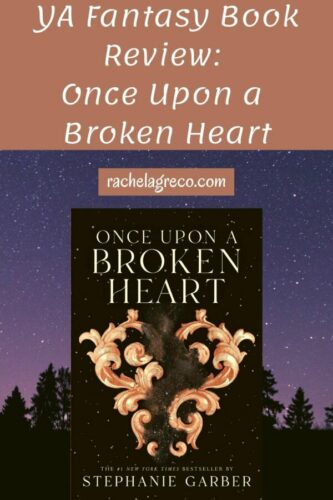 For as long as she can remember, Evangeline Fox has believed in true love and happy endings…until she learns that the love of her life will marry another.
Desperate to stop the wedding and to heal her wounded heart, Evangeline strikes a deal with the charismatic but wicked Prince of Hearts. In exchange for his help, he asks for three kisses, to be given at the time and place of his choosing.
But after Evangeline's first promised kiss, she learns that bargaining with an immortal is a dangerous game—and that the Prince of Hearts wants far more from her than she'd pledged. He has plans for Evangeline, plans that will either end in the greatest happily ever after or the most exquisite tragedy….
My Thoughts 
I was so excited to dive back into a new book of Stephanie Garber's after the stunningly-written Caraval series. And Once Upon a Broken Heart didn't disappoint–it had enchanting magic, gorgeous gowns, potentially passionate love stories, and, perhaps best of all–Jacks, that tragically handsome Fate.
Once Upon a Broken Heart picks up after all the craziness of the Caraval trilogy, though you don't have to read those to be able to understand this novel. However, it might help, since some events are alluded to. It was fun re-entering that world and even meeting Scarlett and her sister again, if briefly. But it was even more enjoyable to venture to a new land–The Magnificent North.
My favorite thing about this new place (besides the baby dragons!) was that stories that come from the North are cursed, so no one can remember how they end or even all the parts. The lore and legends of this mysterious, icy land were briefly explored, but I can't wait to learn more about them in the sequel, The Ballad of Never After.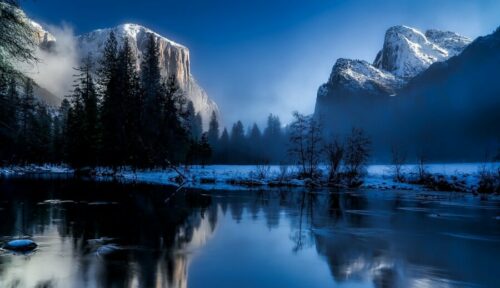 Evangeline was a sweet character, though I didn't adore her. She doesn't have as much heart as Scarlett nor as much passion as Tella, but she's sweet and likeable enough. And it's always a delight to hang out with Jacks, even if he is a jerk at times. I'm very intrigued about where he and Evangeline's relationship will wind up, if anywhere.
I was a little disappointed about the descriptions; they didn't take my breath away quite as much as those in the Caraval series, and there was much less mystery and suspense (at least in this first book).
But Once Upon a Broken Heart is still an enchanting beginning to what promises to be a heart-throbbing, pulse-pounding series, and I'm eagerly awaiting the sequel that's supposed to come out later this year!
Are you a fan of romance stories? What are some of your favorite?