Type of Fantasy: Heroic 
Synopsis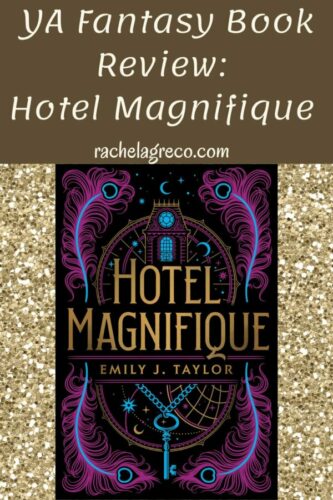 All her life, Jani has dreamed of Elsewhere. Just barely scraping by with her job at a tannery, she's resigned to a dreary life in the port town of Durc, caring for her younger sister Zosa. That is, until the Hotel Magnifique comes to town.
The hotel is legendary not only for its whimsical enchantments, but also for its ability to travel—appearing in a different destination every morning. While Jani and Zosa can't afford the exorbitant costs of a guest's stay, they can interview to join the staff, and are soon whisked away on the greatest adventure of their lives. But once inside, Jani quickly discovers their contracts are unbreakable and that beneath the marvelous glamour, the hotel is hiding dangerous secrets.
With the vexingly handsome doorman Bel as her only ally, Jani embarks on a mission to unravel the mystery of the magic at the heart of the hotel and free Zosa—and the other staff—from the cruelty of the ruthless maître d'hôtel. To succeed, she'll have to risk everything she loves, but failure would mean a fate far worse than never returning home.
My Thoughts 
Hotel Magnifique has all the dizzying, magical charms and mysteries of Caraval, but in less potent doses. The magic is simpler, less exorbitant, but just as enchanting and creative. I might even like the magic more in Hotel Magnifique because it felt more real with its systems. But there was much less of that dream-like quality than that in Caraval, which I missed. And of course, one story takes place in a traveling hotel, and the other in a traveling circus/carnival.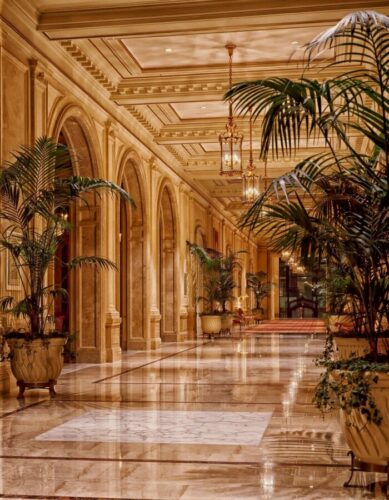 The romance in Hotel Magnifique was sweet, if a bit cliché and quick. But it's a standalone, so I suppose Taylor didn't have much time for the characters to dally. I did enjoy the missing memory part of the story, how it added complexity to the mystery. And that plot twist about three-quarters of the way through really threw me! It was worth reading just for that as well as for the thrilling conclusion.
Jani's a sweet, determined character, and her love for her sister, Zosa, and persistence to save her had me rooting for her all along the way. Zosa wasn't as developed, and there wasn't enough resolution for her at the end of the book. I was also a bit confused about Jani's newfound purpose at the end, but I won't say more about that.
Overall, Hotel Magnifique is an enthralling book about the enduring love of sisters through all kinds of magic and mayhem, and is perfect for anyone who enjoyed the Caraval series.
Would you rather be stuck in a magical carnival or hotel?