Spinning Silver is a blizzard–fierce, powerful, and beautiful.
Miryem's father's inability to collect his debts has left his family on the edge of poverty—until Miryem takes matters into her own hands. Her ability to turn silver into gold draws the attention of the king of the Staryk—grim fey creatures who appear more ice than flesh.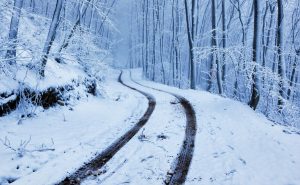 When the Staryk king gives her an impossible challenge, Miryem unwittingly spins a web that pulls in a peasant girl and the unhappy daughter of a local lord. Torn between deadly choices, Miryem and her two unlikely allies embark on a desperate quest that will take them to the limits of sacrifice, power, and love.
I love how Novik weaves the themes of hope, despair, power and greed into winter and sunlight and silver and gold. Partly because of these extra, delicious layers of meaning, I could read this novel again and again and find new treasures each time.
It took me a while to care about Miryem and her world—possibly because Miryem had to harden herself to help her family, and I know/care little for economics—but once I did, I couldn't stop reading to find out what would happen to her and her friends and family.
I never quite felt on the same page as the second female heroine, Irina, possibly due to personality differences and choices she made. I understand why she made them, though, and still enjoyed watching her grow as the book progressed. But I loved the secondary characters—Stepon, Wanda, and Miryem's parents—and they felt like members of my own family by the end of the novel. I didn't want to leave them!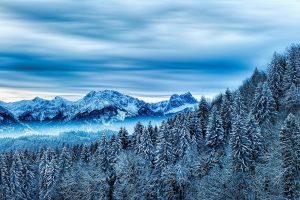 Novik did an excellent job crafting them so real, with their own desires, fears, and hopes. Part of why this worked was that the reader gets to jump into their heads (most of them, at least), which was fun and only slightly irritating at times (when I wanted to know what Miryem was thinking/feeling). It would have been fun to view some of the scenes from the Staryk king's perspective, since so much of what he does and who he is remains a mystery. Perhaps in another novel?
At first, the book's action is a soft pitter-patter of snow, but eventually turns into a blizzard as the evil worsens, threatening not just Miryem's friends and family, but the entire kingdom. She and her friends must not only battle a prideful, icy king, but also a greedy, fiery demon. Who will win? What are the characters willing to sacrifice to save their loved ones?
The ending took be by surprise, but it was a beautifully fresh, satisfying surprise. I'm so glad the 'evil' characters had more depth to them. But that's all I'm going to say about that…
This book is a large bowl of Nitrogen ice cream frothing forth with mystery, magic, and myth. It's a delightful novel to cuddle up with this winter. While reading it, maybe you'll even catch a glimpse of the Staryk king on his sleigh riding through the woods.