Synopsis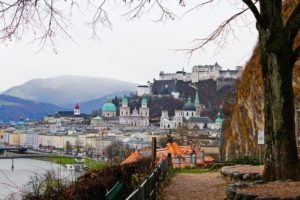 Born with a gift for music, Nannerl Mozart has just one wish: to be remembered forever. But even as she delights audiences with her masterful playing, she has little hope she'll ever become the acclaimed composer she longs to be. She is a young woman in eighteenth-century Europe, and that means composing is forbidden to her. She will perform only until she reaches a marriageable age–her tyrannical father has made that much clear.
As Nannerl's hope grows dimmer with each passing year, the talents of her beloved younger brother, Wolfgang, only seem to shine brighter. His brilliance begins to eclipse her own, until one day a mysterious stranger from a magical land appears with an irresistible offer. He has the power to make her wish come true–but his help may cost her everything.
My Thoughts
The Kingdom of Back was very different from anything else Marie Lu has written–it's her first historical fantasy–but it was expertly written. I love the dreamy, mysterious mood of the book. It's gentler and calmer than her other books–focused more on relationship than action. But there's still plenty of the latter for readers who get bored easily, though just not as much as in Legend, Warcross, or The Young Elites.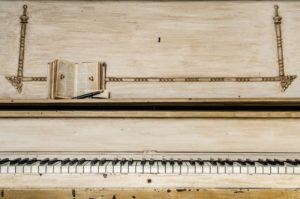 Most of all, this book is about a brother and sister–a rare thing in YA novels nowadays. I loved watching the interactions between Nannerl and Woferl (Wolfgang's pet name in the book), how they bonded over music and exploring the magical Kingdom of Back. The siblings weren't perfect; they struggled like any  sibling pair, growing closer and apart at different stages of their lives.
I didn't agree with the synopsis that Nannerl's father is tyrannical. Yes, he has some control issues, but I wouldn't go so far as to describe him that way, especially since his behavior made sense with the culture at that age. My heart ached for Nannerl as she tried to please him–something most young women can relate to.
Nannerl's mother could have been sketched out a little more fully; she was the most undeveloped of all the characters, but this didn't keep me from enjoying her interactions with Nannerl.
What blew me away the most about this book (besides the beautifully-crafted maps) was finding out in the Author's Note that it's based on a true story. Wolfgang Amadeus Mozart really did have a sister named Nannerl who was talented in music. And they truly did come up with an imaginary world called the Kingdom of Back. How neat is that?!
This book was a moist chocolate cheesecake, dense and rich, meant to be devoured one slow bite at a time (with a large cup of tea).
Have you read any historical fantasy books? Which ones are your favorite?