Affiliate Disclosure: This post may contain affiliate links, which means if you click on them and make a purchase, I will receive a small commission (at no extra charge to you). 

First in the These Violent Delights Duology
Type of Fantasy: Historical 
Synopsis 
The year is 1926, and Shanghai hums to the tune of debauchery.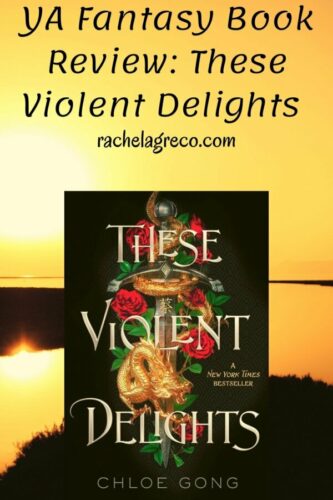 A blood feud between two gangs runs the streets red, leaving the city helpless in the grip of chaos. At the heart of it all is eighteen-year-old Juliette Cai, a former flapper who has returned to assume her role as the proud heir of the Scarlet Gang—a network of criminals far above the law. Their only rivals in power are the White Flowers, who have fought the Scarlets for generations. And behind every move is their heir, Roma Montagov, Juliette's first love…and first betrayal.
But when gangsters on both sides show signs of instability culminating in clawing their own throats out, the people start to whisper. Of a contagion, a madness. Of a monster in the shadows. As the deaths stack up, Juliette and Roma must set their guns—and grudges—aside and work together, for if they can't stop this mayhem, then there will be no city left for either to rule.
My Thoughts 
I loved the idea of this novel–a Romeo and Juliette retelling in Shanghai in the 1920s–how unique and cool is that?! Unfortunately, I didn't like the story as much as the synopsis.
Juliette and I didn't click throughout the book, even by the end. She's violent and brutal, and there's not a lot for me to admire about her personality. I suppose there's her love for her people, but the reader doesn't really get to see that characteristic in action.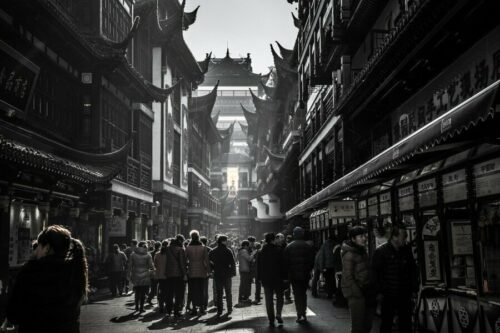 Roma was easier to like because he seemed more human, especially in regard to his dislike of violence. His friends were also fun and his sister sweet and fascinating. I wished we had more scenes from her perspective.
Also, the way the madness works just grossed me out. There was a bit too much detail for my overactive imagination and queasy stomach.
Although the ending had a great surprise, it seemed a little too implausible. And the storyline in the sequel, Our Violent Ends, seems very similar to the first book, but on a higher level (similar monsters/madness, more romantic tension and gang wars).
So though the writing and story idea were phenomenal, the characters and violent/gruesome scenes made me drop off a few stars. But I'd definitely be willing to check out another novel by her in the future!
What's a retelling that you'd love to read?