Synopsis 
Willa, a young night-spirit of the Great Smoky Mountains, is her clan's best thief. She creeps into the homes of day-folk under cover of darkness and takes what they won't miss. It's dangerous work, but Willa will do anything to win the approval of the padaran, the charismatic leader of the Faeran people.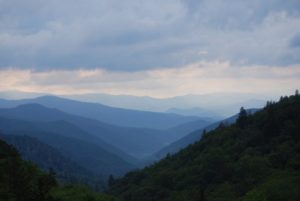 When Willa's curiosity leaves her hurt and stranded in the day world, she calls upon an ancient, unbreakable bond to escape. Only then does she discover the truth: not all day-folk are the same, and the magical foundations that have guarded the Faeran for eons are under attack.
As forces of unfathomable destruction encroach on her home, Willa must decide who she truly is. To save the day-folk family that has become her own–and lift the curse that has robbed her people of their truth–Willa will meet deadly force with trusted alliance, violence with shelter, and an ever-changing world with a steady heartbeat of courage.
My Thoughts 
What a breathtakingly beautiful book! I was captivated right away with the subtle, unique magic surrounding the courageous Willa. She obeys her broken leader, but knows her broken clan could become so much more. Her heart is as fierce as a wolf's, but also tender as she contemplates the loneliness of the day-folk man she meets.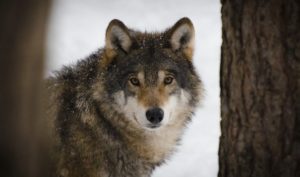 Beatty did a fantastic job of portraying the two worlds pulling on Willa's heart and the beauty and pain of both. I loved his descriptions of the Smoky Mountains and how he pulls out the enchantment of nature. I haven't come across any other fantasy books based in the Smokies, so what a delight to read a book based near my current location! Beatty is truly a master of language and captured all the senses.
Although this book is targeted to children (specifically middle grade), it dealt with some deep themes that are relevant for any age: belonging, family, right vs. wrong. I so enjoyed traveling with Willa  through these mysterious, majestic mountains, and I can't wait to read the sequel, Willa of Dark Hollow, when it comes out March 2, 2021!
An enticing cone of chocolate devil cake ice cream, Willa of the Wood is sure to enrapture and enthrall any reader with its mysterious magic, sensory scenery, and spunky spirit-girl.
Have you read any books based near your home?