Type of Fantasy: Medieval
Synopsis
Peace is a prize hard won, and for the Dragon Singer, the fi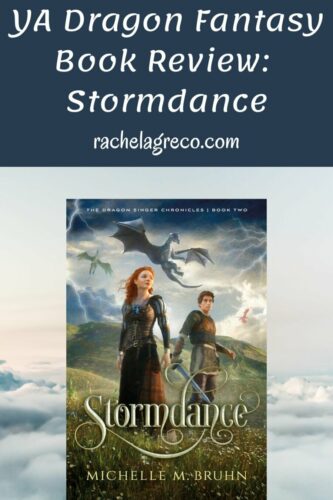 ght has only just begun.
The dragons have answered Alísa's call. Now, in order to unite the races and end the war, she must find slayers willing to do the same. But humanity's long-engrained fear and hatred of dragonkind are far louder than any argument she possesses, and when a rival dragon clan encroaches on Me'ran it's all she can do to keep the people from calling the largest slayer clan in the east to eradicate all draconic presence.
Leading dragons is one thing—leading humans is another. With the voices and fears of her past rising up against her, Alísa wonders how she ever thought she could be the one to unite the races. As storms within and without threaten to drown all she holds dear, Alísa must decide—run for cover to protect herself and her dragons, or stay in the only place she has a chance to bring peace. But how can she make peace between humans and dragons when she can't even make peace with herself?
My Thoughts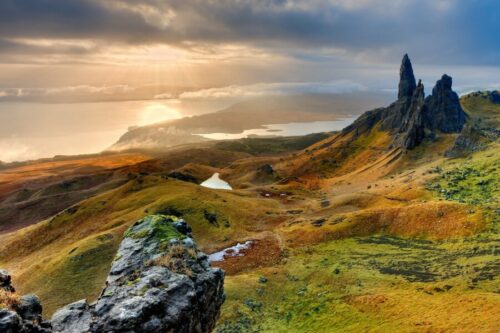 Things I liked:
Getting to know the dragons in Alisa's clan better and watching them learn
How Alísa grows into her own kind of leader and embraces what makes her unique from others
The romance didn't take center stage
Plenty of action
Sesina's humor–she's my favorite character! 🙂
Seeing all of Alísa's hard work paying off. Bruhn did an excellent job balancing the slayers, dragons, and 'normals' in the story, their reactions, and relationships to each other. I can't imagine juggling all these characters and cultures!
Baby dragons! Nothing else needs to be said about this.
The world building was consistent, and there were a few more layers added, like the Nameless' followers and cultural details.
Glossary of names: this came in VERY handy! More on this below.
Things I Didn't Like:
SO MANY NAMES. The table of contents came in really handy to keep track of them all, but it seemed like Bruhn relied on this guide a little too much. She could have slipped in a few helpful reminders within the story to remind the reader of the characters' relationships to each other without being too blatant.
A few things could have been clarified a little more. One character, Taz, shows up almost out of the blue, and I couldn't remember who he was, where he'd been, why he was suddenly there, and the relationship he had with the main characters. It took too long before I grasped it, and a little more explanation would have cleared up the unnecessary confusion. (These details didn't happen to be in the table of contents).
The theme of the storm/dance wasn't as prolific as I expected. It was brought up once, and then again at the end. It would have been nice to see that show up a bit more.
Kallar's character arc fell a bit flat for me. The surprise about him seemed a bit too unbelievable, and I don't remember any hints along the way. Also, I know that Alísa had a lot going on at the end of the book, but she didn't seem to process the implications of this surprise very long. I expected her to be more worried that Kallar would get in her way, supplant her, or undo all her hard work. She just takes it all pretty much in stride, which was odd to me.
I really enjoyed Stormdance, almost as much as Songflight, and there are so many things that Bruhn did well–too many to list here. I can't wait to read the last book in the series next year!
What series are you excited about finishing?