Songflight* was everything I long for in fantasy: fantastical creatures so well written they seem real, a creative, complex magic system, enchanting world building details, and characters who learn, fight, and   grow.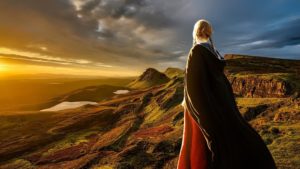 Alísa is the daughter of a slayer chief, born into war against the evil of the dragons. Her speech impediment stole her confidence, and her empathic connection to dragons stole the respect of her clan. But when her growing psychic connection reveals one dragon's capacity for good, she must choose: stay with her family in comfortable but condemning silence, or follow the dragon claiming to know her true purpose.
I loved that Alísa stutters. This is a real, potentially crippling characteristic that many people face but I don't hear about very often. This stutter highlighted how we can all have confidence despite our many weaknesses, and no one's perfect. If Alísa had stuttered through every sentence she spoke in the book, then I probably would have been more frustrated. But as Alísa learns more about the dragons, she communicates more with her mind, causing her to stutter less.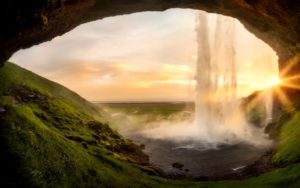 It was so refreshing to read about a character who is shy and an introvert! These days I feel like almost all the female characters are fierce, determined, "Let me rip you apart" characters. But how many people are truly like that in real life? Alísa felt so much more real with her sensitivity and awkwardness, and I learned so much about my own uncertainties and introvertedness.
Also, the dragons in this book are so well crafted. Each has its own personality, wishes, longings and desires. It was so enjoyable getting to know them; I became fast friends with them all. It was a bit confusing toward the end of the book keeping them all straight, and it would have been helpful to have some reminders, but that's a small thing.
The songs woven into this book were well-written and added so much magic and beauty to the novel. I'm astonished that Michelle could come up with so many, and all that fit the scenes perfectly. I loved the idea of the empathy, which I'd never encountered before. What a creative idea! I was confused about the telepathy a few times–who could speak to who and why, but I understood enough not to be sidetracked.
I appreciated slow, natural cadence of the romance in this novel. The plot never became solely about the 'star-crossed lovers'; it remained focused on Alísa's desire to protect her family and end the war.
I could gush about this book for another 500 words, but I probably shouldn't ;). The only major issue I have with this book is that I have to wait to read the sequel until sometime next year at the earliest. How will I survive?!
Songflight was a chocolate-dipped cone of the sweetest and creamiest vanilla ice cream–a rare and beautiful treat. If you enjoy fantasy, go preorder the book on Michelle's website here, since it doesn't come out until August 21. You won't be disappointed!
*I received a free eARC of Songflight to write this review.