1st Book of the Winternight Trilogy
Type of Fantasy: Historical with hints of Heroic and Folklore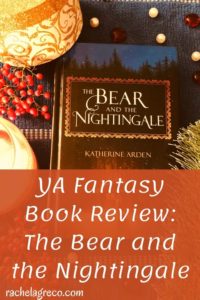 Synopsis
At the edge of the Russian wilderness, Vasilisa spends the winter nights huddled near the fire with her siblings, listening to her nurse's fairy tales. She loves the chilling story of Frost, the winter demon, who claims unwary souls. Wise Russians fear him and honor the spirits of the house, yard, and forest that protect their homes from evil. After Vasilisa's mother dies, her father goes to Moscow and
brings home a new wife. Fiercely devout, city-bred, Vasilisa's stepmother forbids her family from honoring the household spirits. The family acquiesces, but Vasilisa senses that more hinges upon their rituals than anyone knows.
My Thoughts 
What a page-turner of a book! Katherine Arden yanked me into her story from the very first page with her richly-crafted legends, the complex characters, and the snowy landscape. The beginning was a little unusual, since it didn't start from Vasilisa's perspective but that of her parents before she was born. But this didn't bother me, as it was fascinating learning about them and their culture.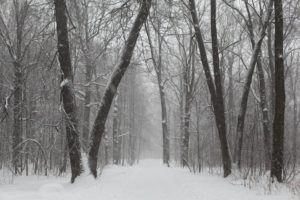 What a fun character Vasilisa was: wild, nature-loving, fierce, yet loyal and compassionate. I enjoyed seeing her interact with her siblings and father, and my heart broke for her when one of her siblings left and when her stepmother treated her roughly. It was intriguing how Arden plays with the themes of folklore/legend and spiritual/beliefs. She brings the two together in a mighty clash and teaches the characters about bravery and fear in the midst of it.
This book is historical fantasy because it's based loosely on early historical Russia. Learning about this time period, its monarchs and priests and castles, was an added bonus and so delightful and was all steeped, for the most part, in real events.
The villain(s) in this novel were complex and conniving. Just when I thought I knew who the villain was, it changed. And what an evil creature it turned out to be! Though I do think it/he was much fiercer while disguised and hidden in the shadows than later in the book, when it/he came out into the open.
The snowy scenes, the folklore feel of the story, and the winter demon all reminded me of another wintery book that I love: Spinning Silver.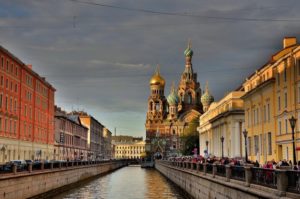 Both books are written with beautiful descriptions, fierce female characters, and folklore/magic come to life powerful enough to destroy the characters' lives. Don't ask me to choose which I like better, because it would be difficult! 😉
The only problem I had with The Bear and the Nightingale was a bit of deus ex machina at the end and one character disappearing about halfway through. Otherwise, it was a delight, and I'm looking forward to diving into the sequel, The Girl in the Tower, as soon as it arrives from the library.
What country would you most want to read about?