Affiliate Disclosure: This post may contain affiliate links, which means if you click on them and make a purchase, I will receive a small commission (at no extra charge to you).

Sequel to Dust and final book in the Heirs of Neverland duology
Type of Fantasy: Heroic  
Synopsis 
Peter Pan has crash-landed back on Neverland. But this is not the island he remembers.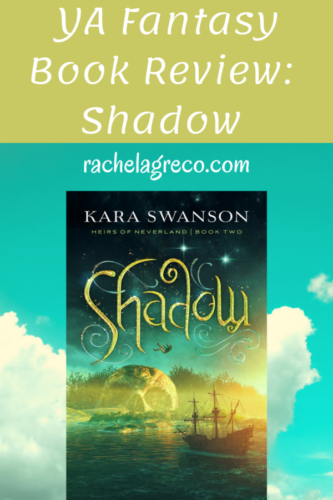 Desperate to rescue Claire and the fractured Lost Boys, Peter must unravel what truly tore his dreamland apart. But with each step, he is haunted by more of his own broken memories. Not even Pan himself is what he seems.
Claire Kenton is chained to a pirate ship, watching the wreckage of Neverland rocked by tempests. When she finally finds her brother, Connor is every bit as shattered as the island. Claire may have pixie dust flowing in her veins—but the light of Neverland is flickering dangerously close to going out forever.
To rescue Neverland from the inescapable shadow, the boy who never grew up and the girl who grew up too fast will have to sacrifice the only thing they have left: each other.
My Thoughts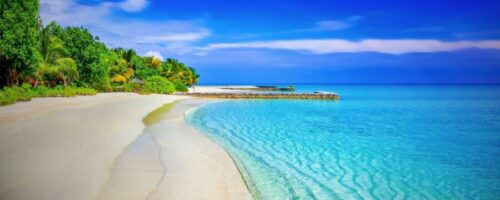 What a (mostly) delightful end to the whimsical, yet deep reimagining of Swanson's Peter Pan story! I must say that it was darker than I expected. This is no child's fairy tale with little kids having adventures on an enchanted, breath-taking Neverland. No, this is a fight for the very soul of Neverland and its inhabitants–a fight against a wicked enemy (or two or three).
The world building was excellent, though the magic system did seem to be brought in a little late and haphazardly. Some of the events at the beginning of the story also seemed a bit too unbelievable. Yes, the island is magical, but can Peter really stay underwater that long?
My main qualm of this story was Peter Pan. I applauded his efforts to help Claire save his island, but
pretty much all of his attempts ended in disaster, and he had to be saved by Claire or other characters. I realize that the series is about Claire, and she should have moments to shine (which she definitely does), but since this was originally Peter Pan's island, and he's the character that the whole story/reimagining revolves around, I would've like to see him have a bit more agency/make things happen. Even a bit more teamwork, of Peter and Claire working together, would've seemed more realistic.
Also, maybe I'm a bit dense, but I never really understood why everyone was so upset with Peter, especially Connor. I'm not sure Swanson ever explicitly spelled out the specific event that set all this into motion, so that confusion/question rubbed at me through the whole story.
Besides Peter's lack of agency, all the characters were well developed, and I enjoyed getting to see the pixies and learning more about Tiger Lily and her people. They were probably my favorite part of the story. I did enjoy the rich themes woven throughout the story, especially the latter half, and I'm sure I'll revisit Claire and Peter's story when I need to be reminded that there's light and hope in this dark world.
Who's your favorite character from the story of Peter Pan?