Sea Dragons. Delicious dumplings. Terrible Technology. Gifted gods and goddesses.
There's something especially enchanting and enthralling about Asian-inspired fantasy, and I'm so excited that there are so many wonderful books in this rising genre! I hope you find some to add to your TBR or add to your re-read list.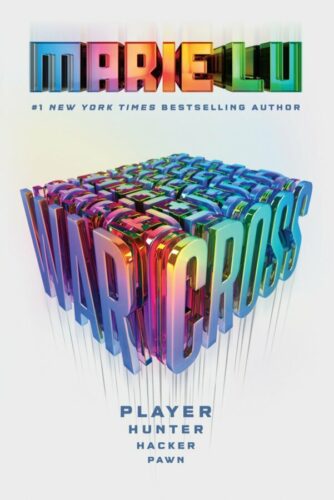 Video games are taken to the next level in Warcross–a level with dangerous ramifications for the real world. Emika Chen, a teenage bounty hunter in futuristic New York City, accidentally hacks herself into the world-famous Warcross game. Her stunt draws the attention of the young Warcross creator and billionaire, Hideo Tanaka. Hideo whisks Emika off to Tokyo and offers her a deal she can't refuse.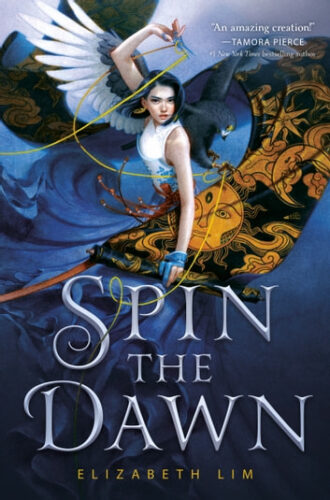 Maia Tamarin dreams of becoming the greatest tailor in the land, but as a girl, the best she can hope for is to marry well. When a royal messenger summons her ailing father, once a tailor of renown, to court, Maia poses as a boy and takes his place. She knows her life is forfeit if her secret is discovered, but she'll take that risk to achieve her dream and save her family from ruin. There's just one catch: Maia is one of twelve tailors vying for the job.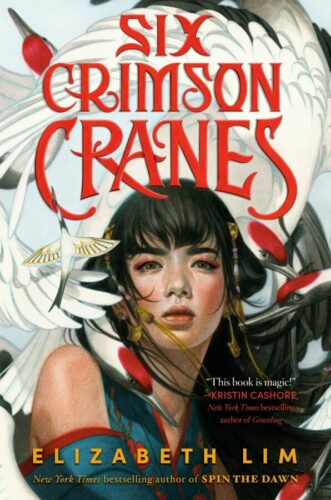 Shiori, the only princess of Kiata, has a secret. Forbidden magic runs through her veins. Normally she conceals it well, but on the morning of her betrothal ceremony, Shiori loses control. At first, her mistake seems like a stroke of luck, forestalling the wedding she never wanted, but it also catches the attention of Raikama, her stepmother.
Raikama has dark magic of her own, and she banishes the young princess, turning her brothers into cranes, and warning Shiori that she must speak of it to no one: for with every word that escapes her lips, one of her brothers will die.
While searching for her brothers, Shiori uncovers a conspiracy to overtake the throne. Only she can set the kingdom to rights, but to do so she must embrace the magic she's been taught all her life to contain—no matter what it costs her.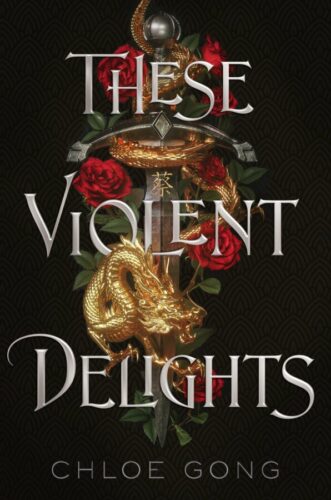 In Shanghai in 1926, a blood feud between two gangs leaves the city helpless in the grip of chaos. At the heart of it all is eighteen-year-old Juliette Cai, a former flapper who has returned to assume her role as the proud heir of the Scarlet Gang—a network of criminals far above the law. Their only rivals in power are the White Flowers, who have fought the Scarlets for generations. And behind every move is their heir, Roma Montagov, Juliette's first love…and first betrayal.
But when gangsters on both sides show signs of instability culminating in clawing their own throats out, the people start to whisper. Of a monster in the shadows. As the deaths stack up, Juliette and Roma must set their guns—and grudges—aside and work together, for if they can't stop this mayhem, then there will be no city left for either to rule.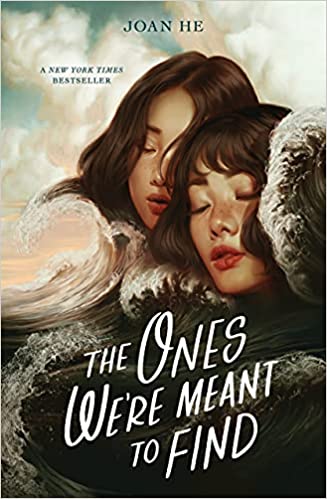 Cee has been trapped on an abandoned island for three years without any recollection of how she arrived, or memories from her life prior. All she knows is that somewhere out there, beyond the horizon, she has a sister named Kay, and it's up to Cee to cross the ocean and find her.
In a world apart, 16-year-old STEM prodigy Kasey Mizuhara lives in an eco-city built for people who protected the planet―and now need protecting from it.
It's been three months since her sister, Celia's, disappearance, and Kasey has given up hope.  Nevertheless, she decides to retrace Celia's last steps. Where they'll lead her, she does not know. Her sister was full of secrets. But Kasey has a secret of her own.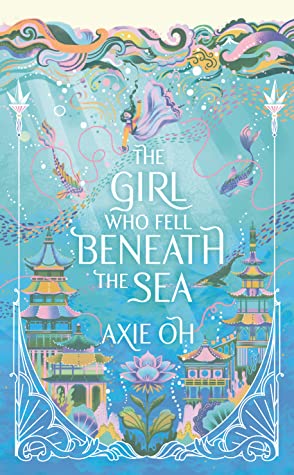 Deadly storms have ravaged Mina's homeland for generations. In an attempt to appease the Sea God, each year a beautiful maiden is thrown into the sea to serve as the Sea God's bride, in the hopes that one day the "true bride" will be chosen and end the suffering.
On the night that the next bride, Cheong, is to be sacrificed, Mina's brother follows Cheong out to sea, even knowing that to interfere is a death sentence. To save her brother, Mina throws herself into the water in Cheong's stead.
Swept away to the Spirit Realm, a magical city of lesser gods and mythical beasts, Mina seeks out the Sea God, only to find him caught in an enchanted sleep. With the help of a mysterious young man named Shin—as well as a motley crew of demons, gods and spirits—Mina sets out to wake the Sea God and bring an end to the killer storms once and for all.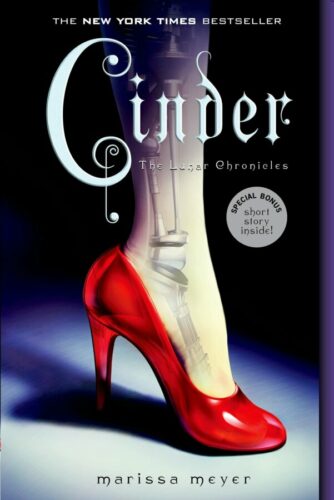 Cinder by Marissa Meyer 
Humans and androids crowd the raucous streets of New Beijing. A deadly plague ravages the population. From space, a ruthless Lunar people watch, waiting to make their move. No one knows that Earth's fate hinges on one girl. . . . Cinder, a gifted mechanic, is a cyborg.
She's a second-class citizen with a mysterious past, reviled by her stepmother and blamed for her stepsister's illness. But when her life becomes intertwined with the handsome Prince Kai's, she suddenly finds herself at the center of an intergalactic struggle, and a forbidden attraction. Caught between duty and freedom, loyalty and betrayal, she must uncover secrets about her past in order to protect her world's future.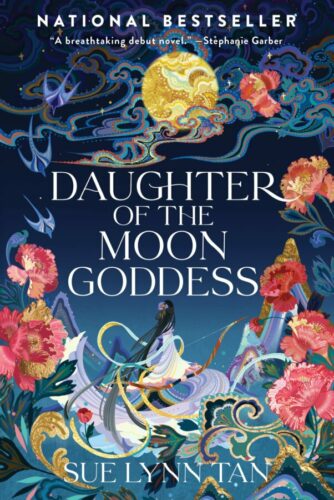 Daughter of the Moon Goddess by Sue Lynn Tan
In this new duology, Xingyin has grown up on the moon and is accustomed to solitude, unaware that she is being hidden from the feared Celestial Emperor who exiled her mother for stealing his elixir of immortality. But when Xingyin's magic flares and her existence is discovered, she is forced to flee her home, leaving her mother behind.
To save her mother, Xingyin embarks on a perilous quest, confronting legendary creatures and vicious enemies across the earth and skies.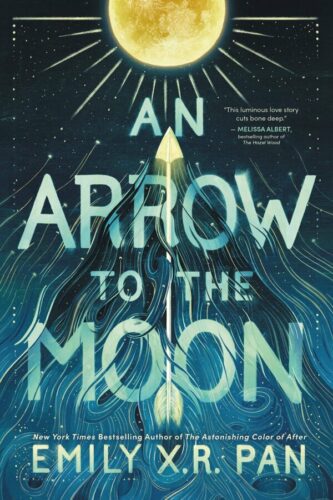 An Arrow to the Moon by Emily X.R. Pan
A magical realism novel in which Hunter Yee has perfect aim with a bow and arrow, but all else in his life veers wrong. He's sick of being haunted by his family's past mistakes. The only things keeping him from running away are his little brother, a supernatural wind, and the bewitching girl at his new high school.
Luna Chang dreads the future. When she begins to break the rules, she finds her life upended by the strange new boy in her class, the arrival of unearthly fireflies, and an ominous crack spreading across the town of Fairbridge.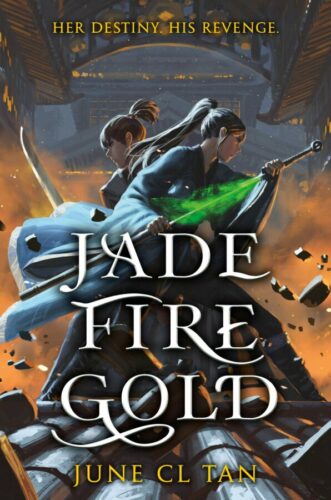 Jade Fire Gold by June CL Tan 
Ahn is no one, with no past and no family. Altan is a lost heir, his future stolen away as a child.
When they meet, Altan sees in Ahn a path to reclaiming the throne. Ahn sees a way to finally unlock her past and understand her arcane magical abilities.
But they may have to pay a far deadlier price than either could have imagined.
Have you read any of these? Which ones will you add to your TBR?