*The third and final book in the Caraval series
Synopsis (spoiler alert for the 1st two books)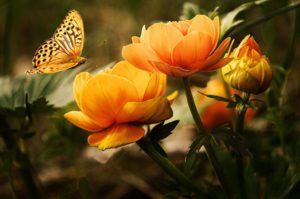 It's been two months since the Fates were freed from a deck of cards, two months since Legend claimed the throne for his own, and two months since Tella discovered the boy she fell in love with doesn't really exist.
With lives, empires, and hearts hanging in the balance, Tella must decide if she's going to trust Legend or a former enemy. After uncovering a secret that upends her life, Scarlett will need to do the impossible. And Legend has a choice to make that will forever change and define him.
Caraval is over, but perhaps the greatest game of all has begun. There are no spectators this time–only those who will win, and those who will lose everything.
My Thoughts 
What a stunning conclusion to the Caraval series, and definitely worth all the intense emotions and struggles in the first two books!
Despite not being set in the magical game of Caraval, there's still plenty of magic to dazzle the reader: dizzying dreams, men with the ability to charm your heart or break it, and Fates with abilities both beautiful and dangerous. I loved getting to know more about the Fates and watching their powers play out. Stephanie Garber kept me guessing about their motives during the entire novel, and I never knew whether the sisters should trust them or not.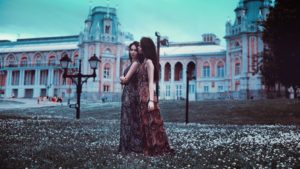 It was fun joining both sisters for their perspectives, since they're so different and have such unique storylines over the course of the novel. If you enjoy the romantic tension/drama in the previous two books, then you'll enjoy this one, as it rises to unexpected heights in Finale. But, there was so much more in this book than just swaying over guys. Secrets, deceptions, and motivations all tangle together as Scarlett and Tella attempt to stop the Fates from overtaking their world. And (mostly) all the threads are untangled at the end.
Themes in books matter to me because I want to fill my heart and head with uplifting, true thoughts. And there are some gorgeous, fill-your-head-with-light themes sewed into this book. Mostly love and what true love is. It was refreshing and encouraging to see the characters grow in their understanding of this powerful emotion, from seeing it as something selfish to something powerful and sacrificial.
The main thing that bothered me in Finale was the secret, mentioned in the synopsis above, that Scarlett finds out about. It seemed very out-of-the-blue and almost thrown in at the last moment. I wish there had been more hints throughout the series to make the secret more believable. I was also sad to see less visceral descriptions than in the previous two books. But overall, this novel is the most decadent dark chocolate ice cream filled with truffles of delicious surprises. You won't be disappointed if you read this series!
Do you prefer reading stand-alone books or series?