2020 might have been a difficult, rough year in many ways, but it was a great year for reading–at least for me. I know many others struggled to gather the energy and desire to pick up a book. I'm grateful that I never fell into a reading slump. I rekindled some old author loves in new ways, like venturing into Brandon Sanderson's sci-fi novel, Skyward, and dabbling in a new fantasy genre with Marie Lu in her historical fantasy book. I also discovered many new favorite authors whom I will definitely keep an eye out for, such as Naomi Novik and Michelle M. Bruhn.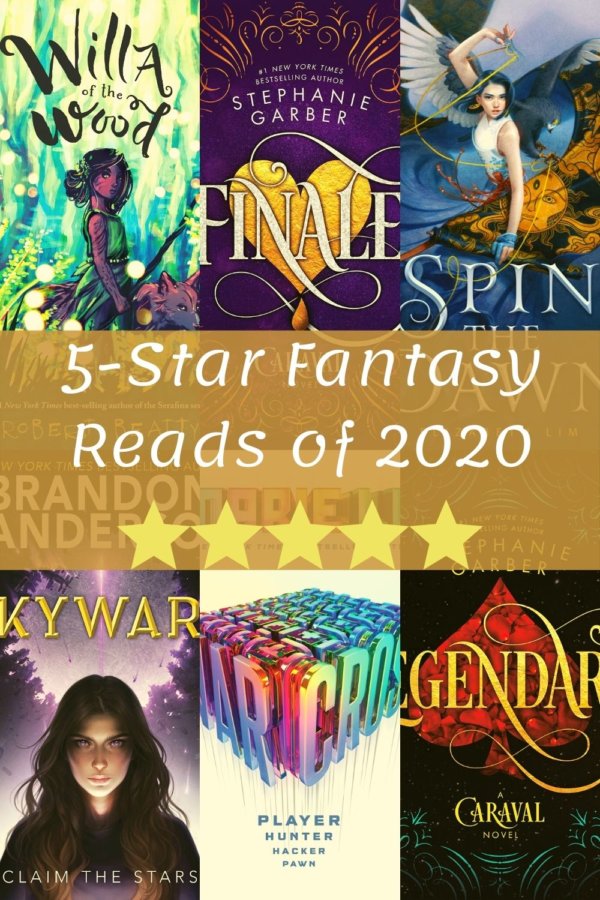 I read so many excellent books this year, and I wish I could go back and discuss them all, but that would just bore you ;). So instead, I've looked back at my posts and picked out the five-star reads I read–the cream of the crop–which would be wonderful places for any fantasy lover to begin reading in 2021. Or at least these books will call fond remembrances to mind if you've already read them. And, without further ado, here are my top reads of 2020: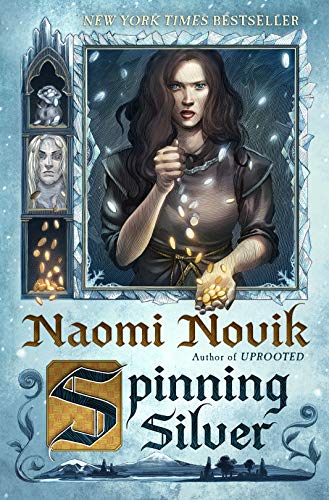 Spinning Silver by Naomi Novik: My first adventure into Naomi Novik's books, this fairy tale retelling of Rumpelstiltskin, with its lush, crystal-beautiful descriptions, took my breath away. I am now on a hunt to read everything crafted by this author!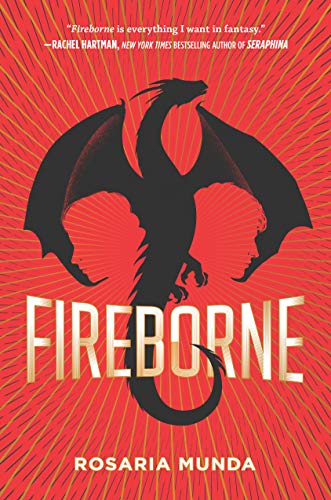 Fireborne by Rosaria Munda: I haven't read a well-crafted dragon-focused book in a long time, and this year I read two! (Read below for the other one). This Roman-based heroic fantasy novel has it all: danger, secret plots, romance, and, of course, dragons! I'm going to devour the sequel, Firefall, when it comes out in a few months.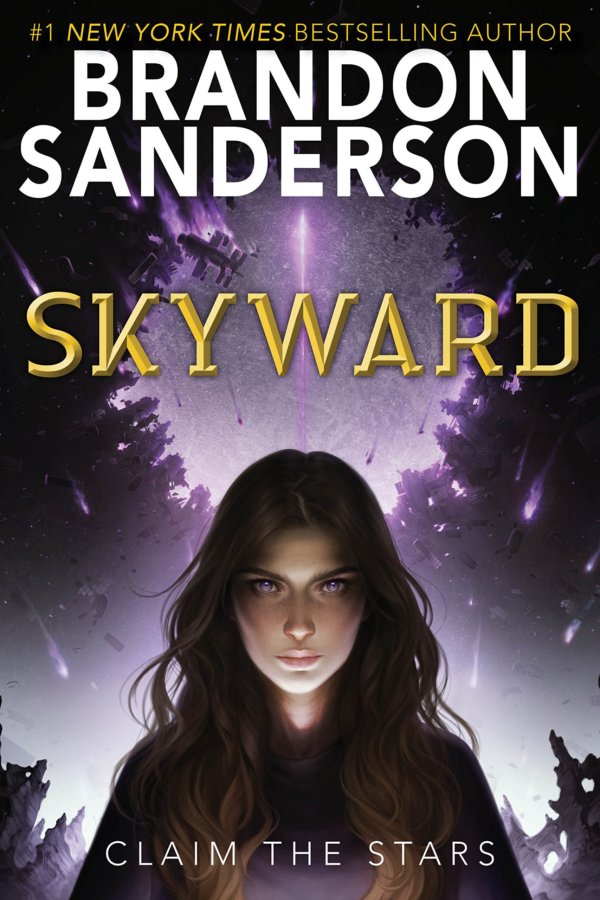 Skyward by Brandon Sanderson: I didn't read many sci-fi books this year, sadly, but I'm glad I made it to this one, which was the best! Spensa was a spitball of a girl, full of bravery, fears, and longings. I loved watching her chase her dreams to be a fighter pilot. I just wish the sequel, Starsight, had been as cohesive and well-done.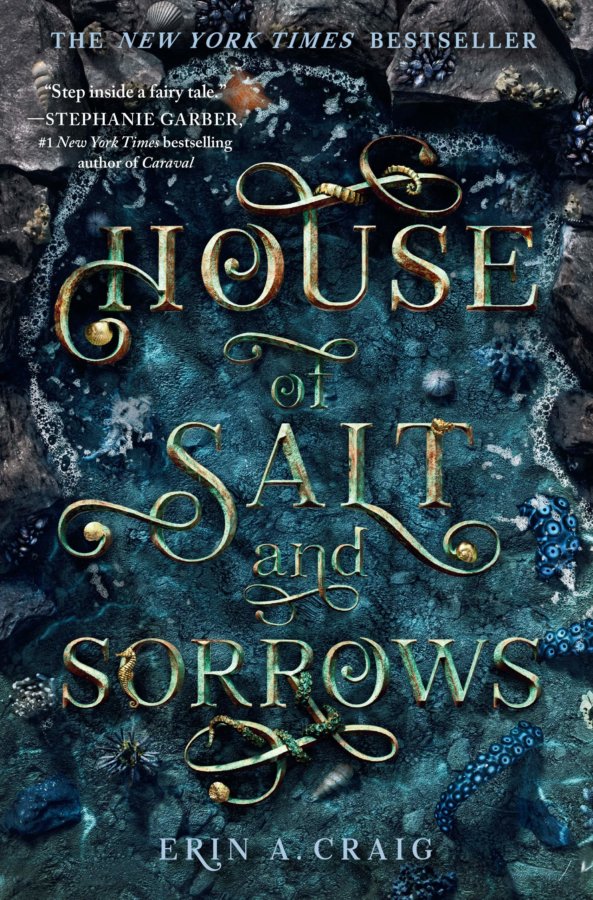 House of Salt and Sorrows by Erin A. Craig: This dark fairy tale retelling of the 12 Dancing Princesses took me out of my bookish comfort zone with its chilling, gothic vibes. But surprisingly, I enjoyed the experience and look forward to trying more books in this genre in the future. If you have any recommendations, please let me know in the comments below!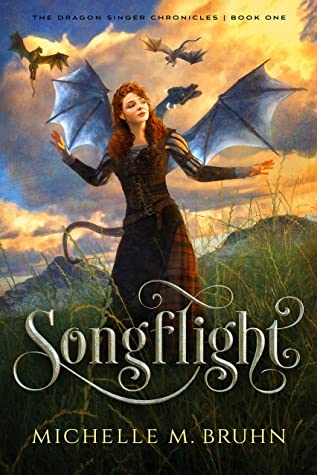 Songflight by Michelle M. Bruhn: The other dragon book that blew me away in the best possible way. What also took me by surprise about this book was that it was self-published! I was quite disappointed, though, when I heard that the sequel wasn't going to come out probably until mid-late 2021. I must find out what happens to these lovely characters!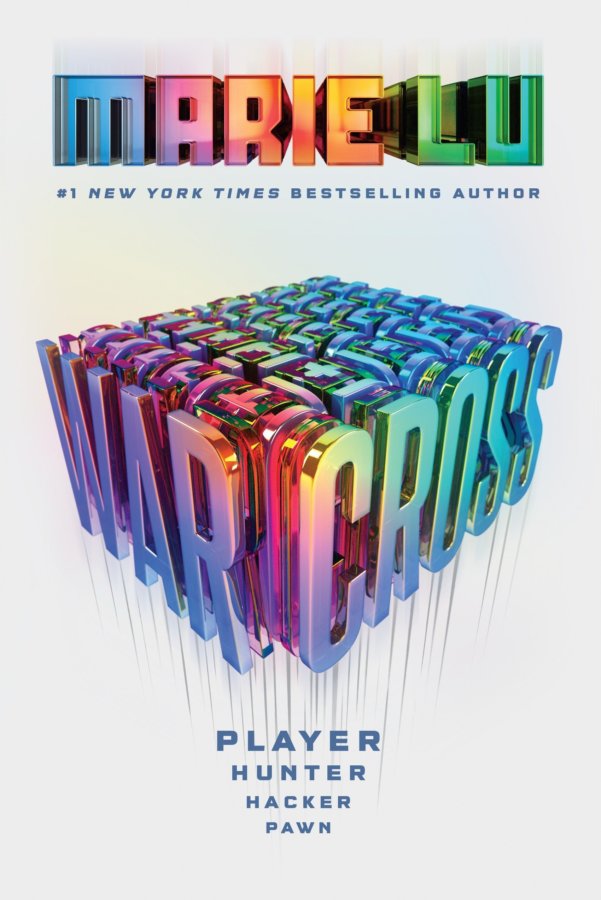 Warcross by Marie Lu: A fun futuristic sci-fi novel all about the game Warcross and alternate reality and a girl trying to find a place for herself by using her illegal hacking skills. And the best news is–this book is only part of a duology! So you can finish the whole series in a week.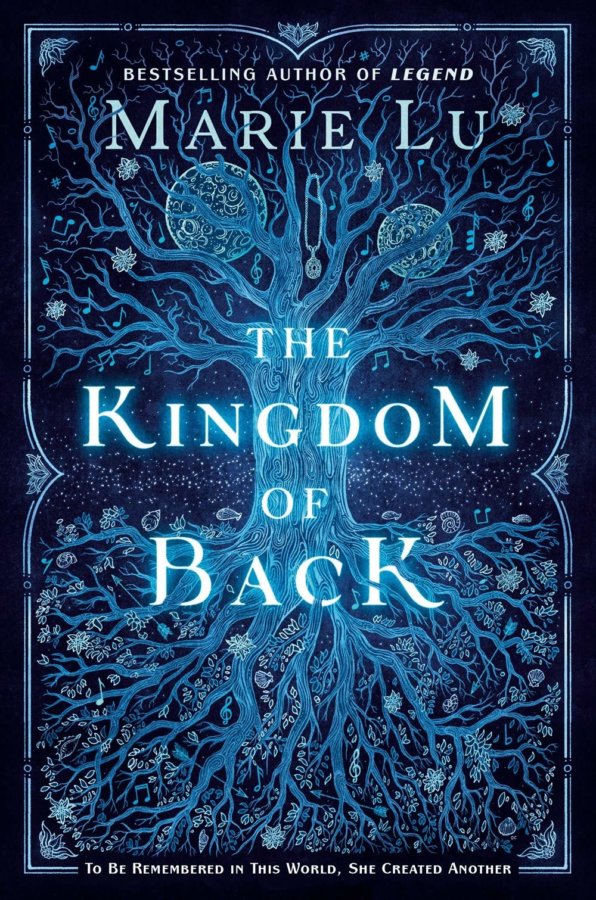 The Kingdom of Back by Marie Lu: It was a good year for Marie Lu. This book's about as different from Warcross as you can get. It's delightfully rich and thrilling historical fantasy novel about Mozart's sister and brother. I loved the depth between the siblings and the sister's struggle with finding meaning in her life.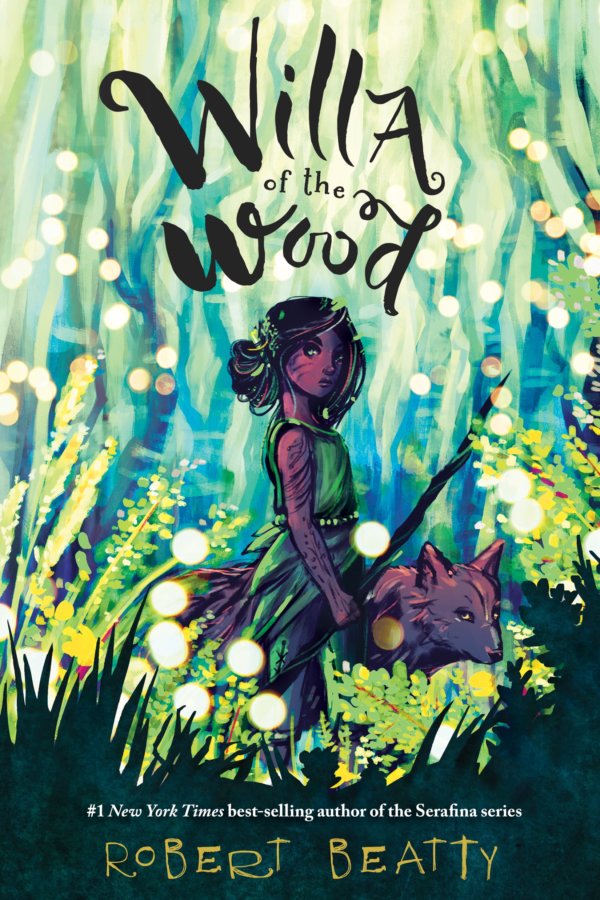 Willa of the Wood by Robert Beatty: The best (and only) middle-grade book I read this year. The wildness of the novel, Willa's quest to fit in, and the uniqueness of the creatures who live in the Smoky Mountains make this book captivating for any audience.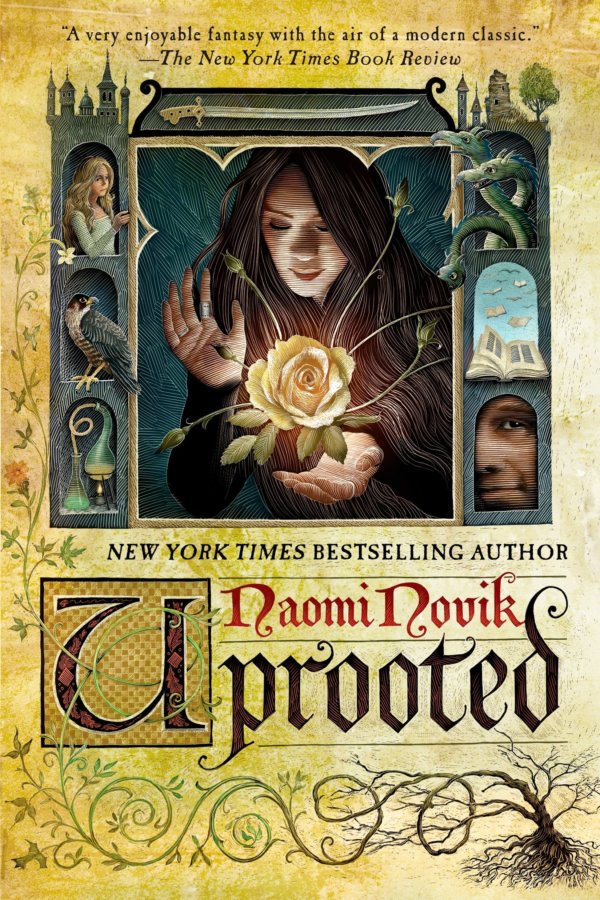 Uprooted by Naomi Novik: The clumsy, awkward girl in this book and her clashes with the Dragon (not a real dragon, sadly), had me laughing out loud. Although the book was not a fairy tale retelling, it had that enchanted, older-magic atmosphere and stunning descriptions.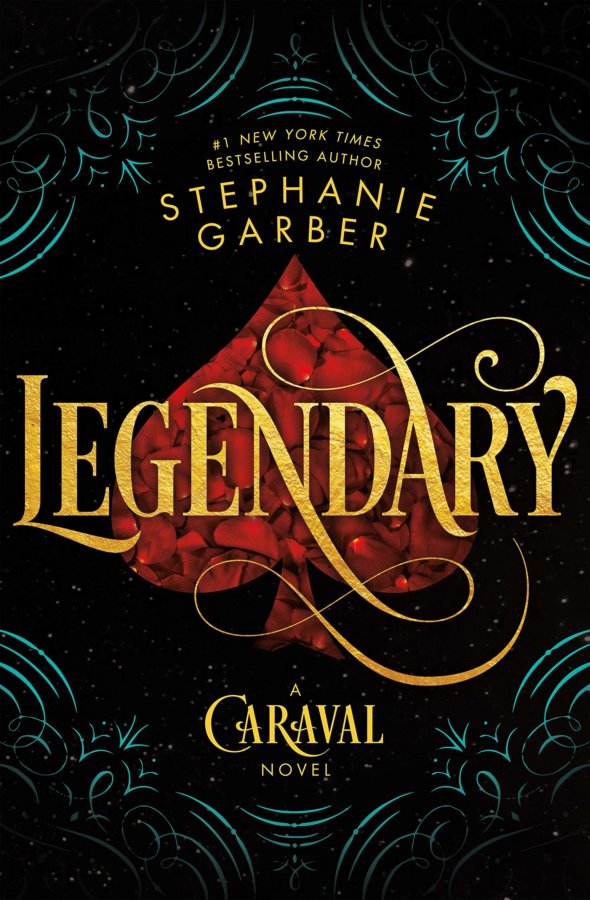 Legendary by Stephanie Garber: Speaking of descriptions, this series (beginning with Caraval) has the best! Not only that, but I fell in love with the two sisters so alike and so different and the magic-mad world that has caught them in its vicious fingers.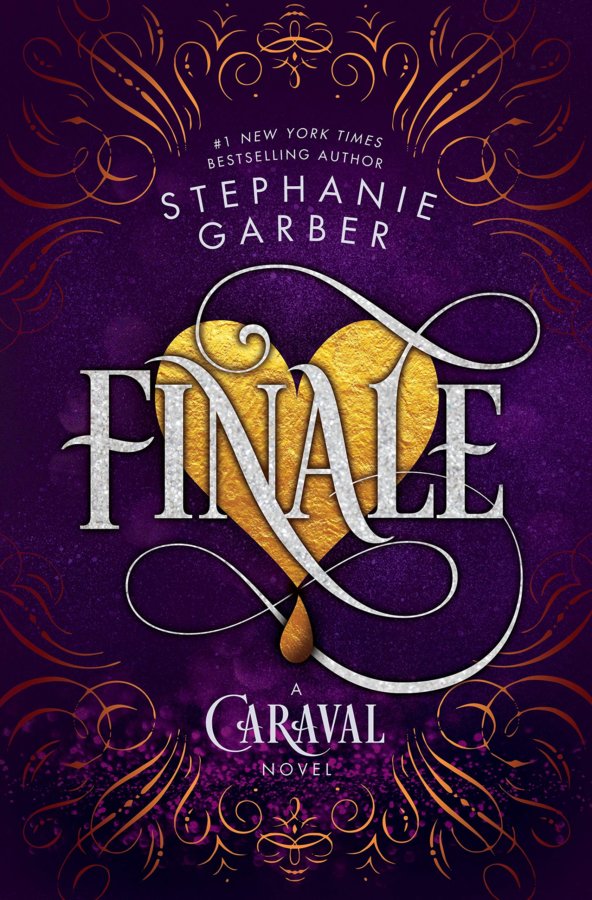 Finale by Stephanie Garber: I'm still reeling from this gripping conclusion to the Caraval series! Power-hungry gods, dangerous secrets, and life-changing romance. This was one of the few series that I couldn't put down until my eyes (and husband) finally begged me to.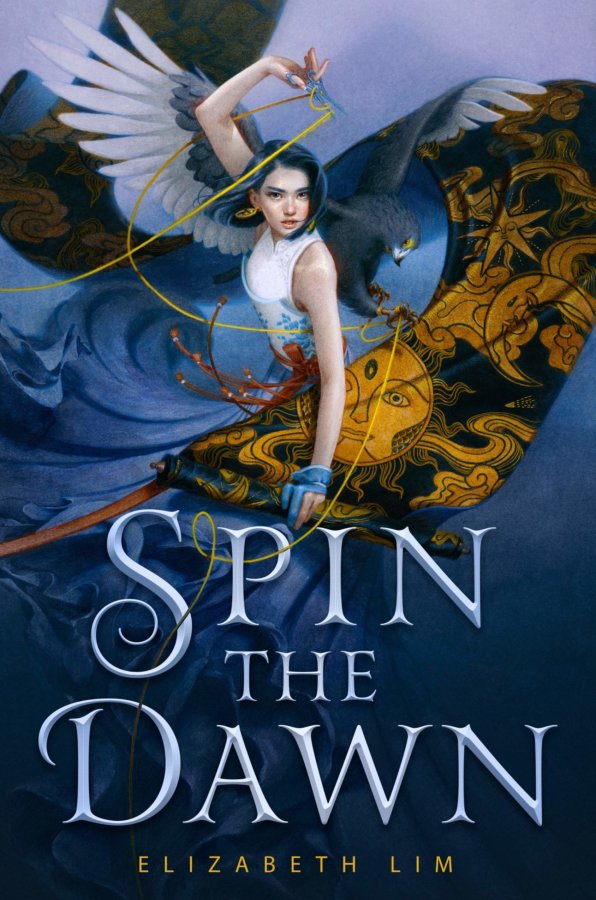 Spin the Dawn by Elizabeth Lim: A fantastic fairy tale retelling of the dresses spun from the sun, moon, and stars with an Eastern flair. The world building, character development, and writing was flawless. I'm looking forward to what other wonders Lim will spin out in the sequel of this duology, Unravel the Dusk.
What were some of the best books you read in 2020?