Affiliate Disclosure: This post contains affiliate links, which means if you click on them and make a purchase, I will receive a small commission (at no extra charge to you).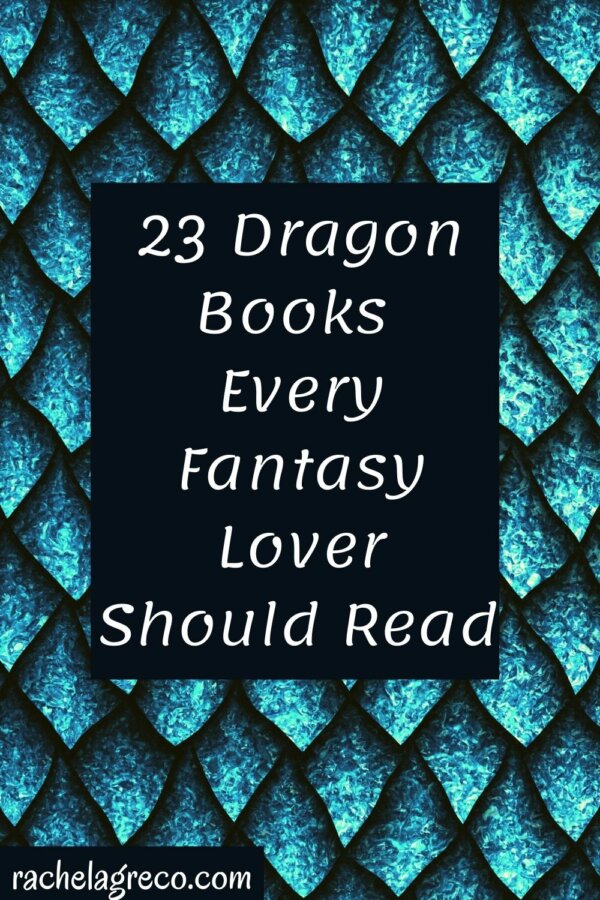 What's more iconic to the fantasy genre than dragons? These fantastic creatures have been around much longer than fantasy books, appearing in the Epic of Gilgamesh and the book of Job, but now they are synonymous with the fantasy genre, showing up in everything from fairy tales to Tolkien's The Hobbit.
And so, to be truly a fantasy fanatic, a fascination or at least knowledge of these fierce, greedy, yet at times brave and beautiful, beasts is a must. So I've compiled a list of dragon-y books for all ages that I either love or hope to read some day. I hope you meet some new friends!
Middle-Grade
Seekers of the Wild Realm by Alexandra Ott: Bryn helps her rival, Arie, take care of a baby dragon in exchange for the lessons he learns about being a Seeker–one who can travel into the Wild Realm. This book looks like it's full of friendship, mystery, adventure, and of course, dragons!
Anya and the Dragon by Sofiya Pasternack: A heart-warming story full of danger as Anya promises to help a stranger in town catch the last dragon in eastern Europe to save her family. Nothing is what you expect in this delightful book!
How to Train Your Dragon by Cressida Cowell: I loved the movies so much, and though I'm sure they're quite different from the books, I look forward to exploring more of Berk and Hiccup's personality through both words and pictures in this hilarious series.
Wings of Fire by Tui T. Sutherland: I've heard great things about this series, and I'm drawn to how many different kinds of dragons there are–Mudwings, Sandwings, Skywings, Seawings, Icewings, Rainwings–and the mysterious Nightwings. How creative and unique is that?! The plot might not be super unique (five young dragons prophesied to save the world), but at least the worldbuilding sounds superb.
Harry Potter and the Sorcerer's Stone by J.K. Rowling: Who doesn't love Norbert and Hagrid's odd love of monstrous creatures? For even more fierce dragons, check out Harry Potter and the Goblet of Fire, where Harry and the other contestants must get past them. That's probably my favorite scene in the whole book and possibly series!
A Dragon's Guide to the Care and Feeding of Humans by Laurence Yep and Joanne Ryder: Isn't that title delightful? The story sounds like a treasure trove of laughs and fun: Crusty dragon Miss Drake has a new pet human, precocious Winnie. Oddly enough, Winnie seems to think Miss Drake is her pet—a ridiculous notion!
The Hobbit by J.R.R. Tolkien: You can't have dragons without one of the most legendary dragons of all: the terrifying, devious Smaug! He pretty much encapsulates the classic image of a greedy, treasure-loving, fierce beast.
Here, There Be Dragons by James A. Owen: Here, there weren't very many dragons, but there were some that acted as ships, so that was interesting. I'm hoping the other books in the series will feature more dragons. Also, this book is on the edge of middle-grade and YA due to age, though there's no romance, so use your best judgement.
Young Adult
Dragon Slippers by Jessica Day George: This is a lovely fairy-tale-like story with a brave heroine (but who isn't a warrior), dragons that are silly, serious, and very human-like, and plenty of room for laughter. It's a trilogy, so there's lots of adventures and time to get to know all the characters–both dragon and human–and watch them grow.
Seraphina by Rachel Hartman: Mathematically-minded dragons can shift into humans in this book (which sounds similar to an element in my upcoming debut, The Gift of Dragons, but I can't say anymore about that). Seraphina must help uncover a murder mystery before a war between humans and dragons can break out, all while hiding her own secret.
Eragon by Christopher Paolini: This is probably the first dragon series I read, so it will always hold a special place in my heart. I love the concept of dragon riders and the unique bond between the riders and their dragons. An epic fantasy with worldbuilding to rival that of The Lord of the Rings.
Songflight by Michelle M. Bruhn: This is one of my new all-time favorite dragon books! Alísa, daughter of a slayer chief, struggles with feeling empathy for the dragons she's supposed to hate. All the characters–dragon and human–are rich, and Alísa's magic fits this world so well. I'm eagerly awaiting the sequel!
Fireborne by Rosaria Munda: Another new favorite YA fantasy that takes place in an ancient Rome-like world. Although the dragons are important, their personalities aren't quite as developed as in Eragon and Songflight. Two orphans cope with rebuilding a war after a revolution and what part they and their dragons may play.
Talon by Julie Kagawa: Another shape-shifting book! Ember Hill, a young dragon, must hide her true nature in order to earn her place. Meanwhile, a dragonslayer is tasked with hunting her down, but when he meets her, wonders if that's the best course of action after all. Sounds like a great enemies-to-lovers series!
Dragonflight by Anne McCaffrey: A classic in the dragon genre that I still have yet to read (don't tell anyone! ;). When Lessa meets a queen dragon, her world changes. They must protect their world from Thread, an evil substance that falls like rain and destroys everything it touches (how interesting is that?!).
His Majesty's Dragon by Naomi Novik: When sea captain Will Laurence's crew find an unhatched dragon egg aboard another boat, Will and the dragon Temeraire in Napoleonic battles in this historical fantasy. (This book could also fit under adult fantasy).
Dealing with Dragons by Patricia C. Wrede: This one sounds hilarious, with the main character having as much boldness as the MC in Dragon Slippers: Cimorene is everything a princess is not supposed to be: headstrong, tomboyish, smart–and bored. So bored that she runs away to live with a dragon–and finds the family and excitement she's been looking for.
The Last Dragonslayer by Jasper Fforde: As is so often the case, magic and dragons are inseparable. When the book begins, magic is disappearing, making the business Jennifer Strange runs for magicians hard to keep going. Then visions begin predicting the death of the world's last dragon and the appearance of big magic.
Dragon Champion by E.E. Knight: What intrigues me about this story/series is that it follows a dragon, not a human, primarily, as he searches for others of his kind while being hunted by humans, elves, and dwarves.
Indigo's Dragon by Sofi Croft: I love the focus of the eye on this cover! I also love how this book takes place partly in Poland, where Indigo's grandfather disappears. There he discovers the truth about dragons and himself.
Adult
The Book of Dragons Edited by Jonathan Strahan: This collection of short stories about dragons from all over the world is currently sitting on my shelf, begging to be read. I can't wait to read about these mysterious creatures from so many different perspectives! And what a gorgeous cover.
The Priory of the Orange Tree by Samantha Shannon: I'm not actually sure how much dragons actually show up in this book because I have yet to read it, but there is the constant threat of The Nameless One–a giant dragon that threatens to destroy all that is in it–returning. The various kingdoms must put aside their differences and unite to destroy this beast.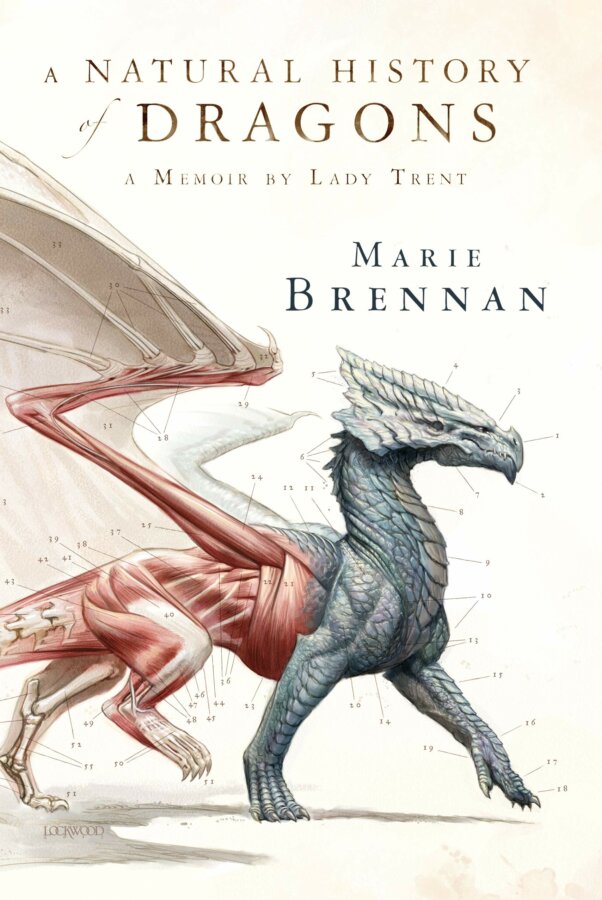 A Natural History of Dragons by Marie Brennan: When I first heard this was a fiction novel written as if it's a memoir by a famous dragon historian, my curiosity was piqued. This book chronicles Lady Trent's interest in the natural world and how she made discoveries about dragons that changed everything.