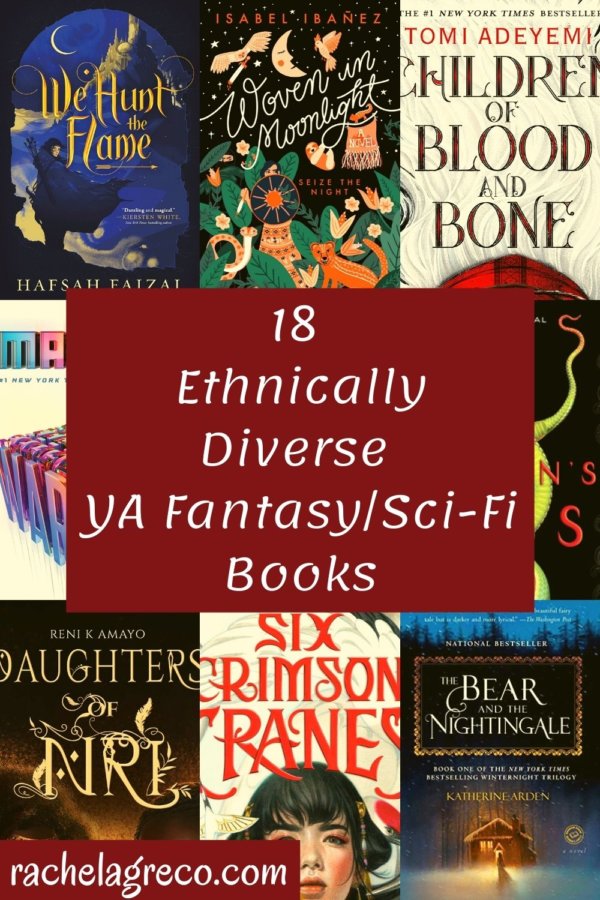 I love traveling and learning about other cultures and people. But unfortunately, it's difficult (and expensive!) to journey to all those places. Thankfully, books can take our minds where wallets may fail short in taking our bodies.
These books are all either by people from a different country/culture than mine, and/or take place in a different culture than current-day America. Which ones will you add to your TBR?
Africa
Children of Blood and Bone by Tomi Adeyemi: The first in a trilogy based off Yoruba mythology, which is a tribe in West Africa. I can't wait to dive into this world where magic has disappeared and Zélie, who tries to bring back magic and hope to her land.
War Girls by Tochi Onyebuchi: A book about two sisters, Onyii and Ify, who are separated amidst a war in a futuristic Nigeria. This novel is more sci-fi than fantasy, and wasn't my favorite. But if you enjoy fierce, ruthless female characters, sharp plot twists, and don't mind violence, then this book might be perfect for you.
Daughters of Nri by Reni Amayo: Twins Naalah and Sinai, who are goddesses but believe they're humans, grow up apart from each other. This book describes their journey back together and sounds like a lovely divine/mythic fantasy.
A Phoenix First Must Burn edited by Patrice Caldwell: A collection of short stories that explore the Black experience via fantasy and sci-fi. Many of the stories draw from local myths and legends, either here in the U.S, Africa, or elsewhere.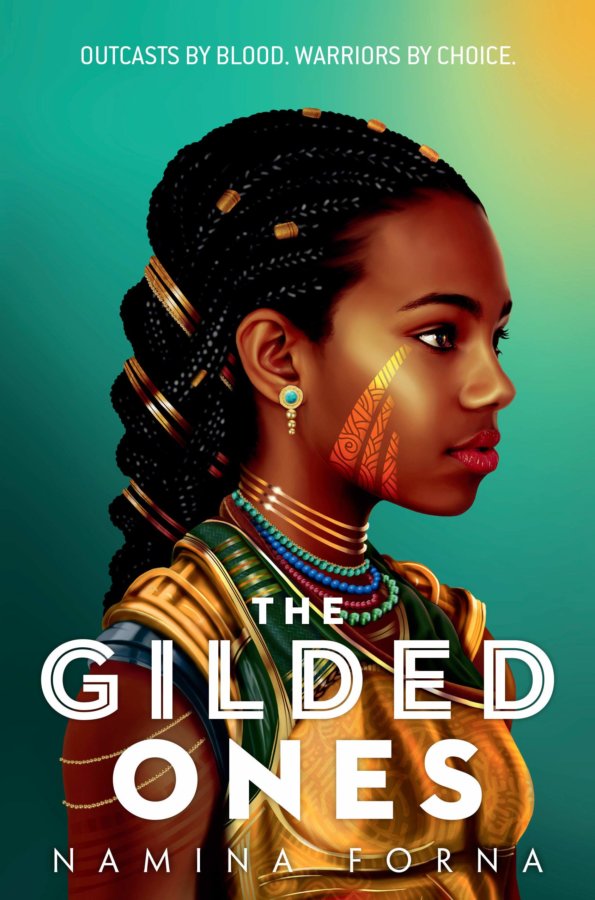 The Gilded Ones by Namina Forna: There are raving reviews about this recently-published novel about Deka, who can't wait for the blood ceremony that will determine whether she becomes a member of her village. The Gilded Ones is one of the books I'm most excited to read this year, and I hope I can get to it!
Asia
Warcross by Marie Lu: This virtual reality book takes the reader into the game, Warcross, as Emika Chen–a hacker–lands herself in trouble with the company's boss. I loved the characters and twist in this book! The sequel, Wildcard, is almost as good.
Spin the Dawn by Elizabeth Lim: This fairy-tale retelling was one of my favorite books of 2020. It's got adventure, a unique plot, magic, multi-dimensional characters, a sprinkling of romance, and everything in-between. Unravel the Dusk, the sequel (and final book), might be even better than its predecessor.
Six Crimson Cranes by Elizabeth Lim: Another of my most anticipated reads of 2021. Shiori's stepmother turns her brothers into cranes and banishes her. On her journeys, Shiori uncovers a conspiracy to take her throne. To save it and her kingdom, she must embrace the magic she's hid all her life. I hope it's as good as Spin the Dawn!
Descendant of the Crane by Joan He: Another crane book. In this one, Princess Hesina employs the aid of a soothsayer–a treasonous act–to find her father's murderer. Sounds thrilling and mysterious.
Forest of a Thousand Lanterns by Julie C. Dao: Xifeng's a peasant who longs to fulfill the destiny promised to her by her cruel aunt, the witch Guma. But will the price of the throne be too high? I'm intrigued by the potential struggle of good and evil in the main character.
Book of a Thousand Days by Shannon Hale: I love how this fairy-tale retelling takes place in Mongolia–a country I've spent a short bit of time in. Shannon Hale brings this beautiful, rich land to life in a story that follows Dashti and her mistress from being shut up in a tower to saving their people.
The City of Brass by S.A. Chakraborty: On the streets of 18th century Cairo, Nahri's a con woman who accidentally summons a Djinn warrior to her side. I can't wait to explore old Egypt in this one-of a kind historical fantasy trilogy.
We Hunt the Flame by Hafsah Faizal: Zafira disguises herself as a man when she braves the cursed forest of the Arz to feed her people. Nasir is the Prince of Death, assassinating those foolish enough to defy his autocratic father, the sultan. When these two meet, the stars will explode (but not literally ;).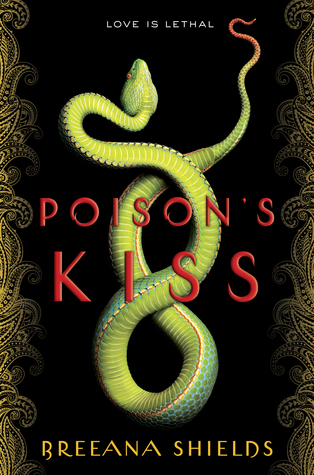 Poison's Kiss by Breeana Shields: I'm not a huge fan of romance (in books at least), but this romantic fantasy about Marinda, who's a visha kanya–a poison maiden–who kills boys with her kisses, has definitely piqued my interest.
Europe
The Bear and the Nightingale by Katherine Arden: Contemporary Europe isn't very different from my culture in America, but historical Europe can be quite different. That was certainly the case in The Bear and the Nightingale, a stunning journey into the world of Russian folklore.
The Kingdom of Back by Marie Lu: Journey to 18th century Austria and learn about Mozart's sister, Nannerl, and the magical world she created in order to be remembered. This is such a beautiful novel about family, dreams, and music.
Latin America/South America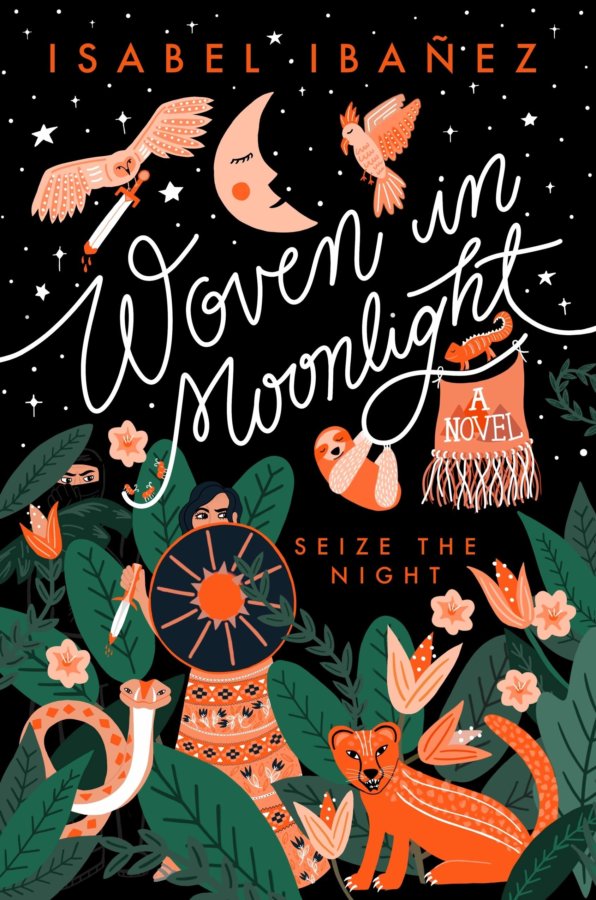 Woven in Moonlight by Isabel Ibanez: Ximena is a stand-in for the last remaining royal. Her people lost everything when the usurper used an ancient relic to summon ghosts and drive the royals from La Ciudad. Ximena's motivated by a thirst for revenge, and has the rare ability to spin thread from moonlight (how cool is that?!).
Native American/First Tribes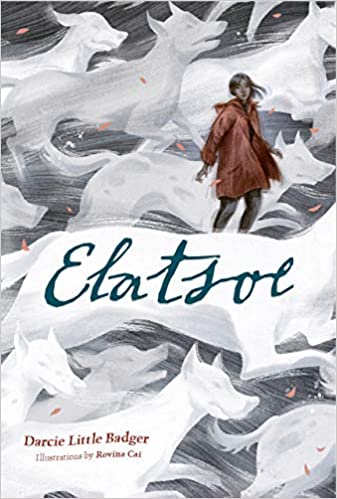 Elatsoe by Darcie Little Badger: A fascinating, clever tale about Elatsoe, a Lipan Apache, who has the ability to raise animals from the dead which has been passed through her grandmothers. Elatsoe works with her friend and family to solve the mystery surrounding her cousin's death.
Which countries/cultures do you most enjoy learning about?