When I was in middle school, my friend and I used to tell each other spooky stories around Halloween. I outgrew this thirst for suspense and fright when, in college, I watched a few too-scary movies (I still have nightmares from one of them!).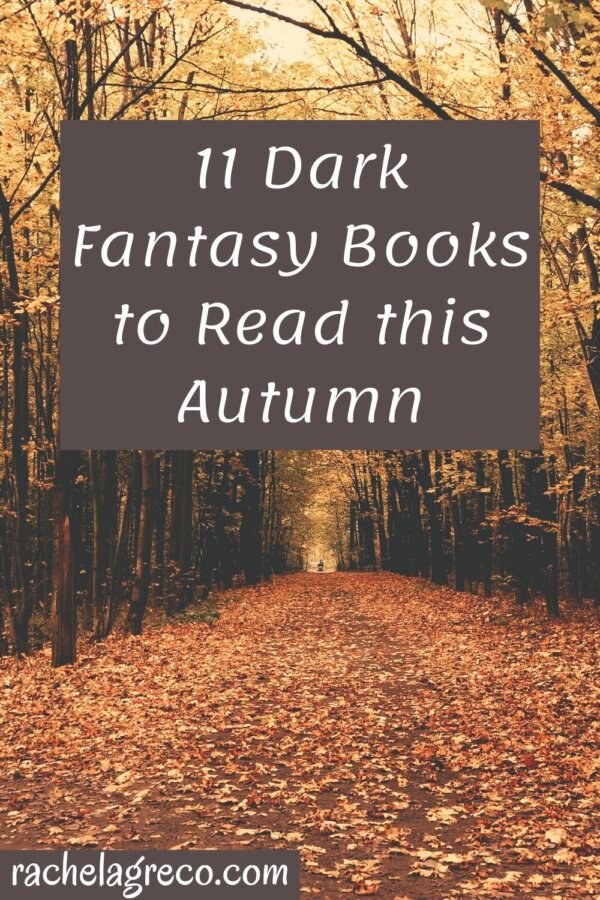 But last year I read House of Salt and Sorrows by Erin A. Craig and loved it. This haunting, gothic novel showed me that I love a good mystery, even when enshrouded in spookiness. As long as the events are too realistic, I can handle the story.
And of course, autumn, when the temperature's tiptoeing down, the nights are deepening to dusk earlier, and the leaves begin blushing, is the perfect time to enjoy these kinds of reads while cuddled up on the couch. There's something here for everyone, whether you just like a slight air of spookiness or want to be up half the night, screaming inside. So grab a mug of tea, a blanket, and jump into these atmospheric, dark, mysterious stories.
House of Salt and Sorrows by Erin A. Craig: I of course had to begin with the book that drew me back into the world of dark, atmospheric fantasy. This lovely book is a gothic retelling of the twelve dancing princesses. But in this story, the sisters are dying in order of oldest to youngest, and the main character, Annaleigh, believes something or someone is to blame for her sisters' deaths. This is the perfect read for those cool, rainy autumn evenings!
Small Favors by Erin A. Craig: I'm currently reading this story about Ellerie Downing and the small, quiet town of Amity Falls. But the town doesn't stay quiet for long as strange events plague the town, which the residents blame on mysterious creatures in the woods. I love the characters in this book and though it's not as atmospheric and gothic as House of Salt and Sorrows, the mystery and slight spookiness around these creatures has me hooked!
The Graveyard Book by Neil Gaiman: I'm not a huge fan of reading about ghosts and graveyards, but Neil Gaiman is such a skilled author, and a book about a boy being raised by ghosts sounds super intriguing. Nobody Owens is an excellent name for an orphan living in a graveyard. His personality is sure to be just as fascinating.
Grace's Ghosts by Stephenie Wilson Peterson: A middle-grade book about Grace, whose best friends are ghosts. When she learns her town is cursed, the ghosts beg her to free them. This sounds more like an action-focused plot rather than a mystery, but a girl torn between ghosts and her town is definitely unique.
Sabriel by Garth Nix: I love this book! Sabriel has the power to put dead things who are walking the earth again back to dead–for good. Well, usually. I love the magic bells Sabriel uses, her longing for her missing father, and, of course, the cat that is so much more than just a cat. (P.S. This one is low on the scare-o-meter, but Sabriel does enter the realm of the dead, so there's that).
The Bone Witch by Rin Chupeco: The main character in this book is named Tea–how neat is that?! This tale is similar to Sabriel in that Tea has the power to interact with the dead. But her powers are a little less developed than Sabriel's, because she accidentally resurrects her brother. When dark forces approach, she'll have to overcome obstacles and make a powerful choice. I haven't read this book yet, but from the reviews, it doesn't look high on the scare-o-meter either.
Elatsoe by Darcie Little Badger: More ghosts! But those in Elatsoe are only animals. When her cousin is murdered, Elatsoe hunts for the murderer using her Lipan Apache magic to raise her dead dog to help in the hunt. The ending is the creepiest part of this book. Otherwise, there are only a few ominous parts.
The Waking Forest by Alyssa Wees: Secrets hide in the waking forest. Something is stirring within, and when Rhea's and a witch's paths collide, a truth more treacherous and deadly than either could ever imagine surfaces. But how much are they willing to risk to survive? An eerie, atmospheric book that makes me think of Uprooted or The Kingdom of Back.
The Lantern's Ember by Colleen Houck: Five hundred years ago, Jack made a deal with the devil and is now a Lantern—one of the watchmen who guard the portals to the Otherworld, a realm crawling with nightmarish creatures. Then he meets Ember, a witch, who crosses into the forbidden underworld, and Jack must chase her before the earthly and unearthly worlds descend into chaos.
Just from the synopsis, Ember seems a little annoying–why would she go into the underworld in the first place and make a guy chase her for presumably most of the story? We'll hope she's not as small-minded as that.
The Once and Future Witches by Alix E. Harrow: I loved Harrow's debut, The Ten Thousand Doors of January, so I look forward to reading about some sisters' plan to turn the women's suffrage movement into the witch's movement, even when stalked by sickness and shadows.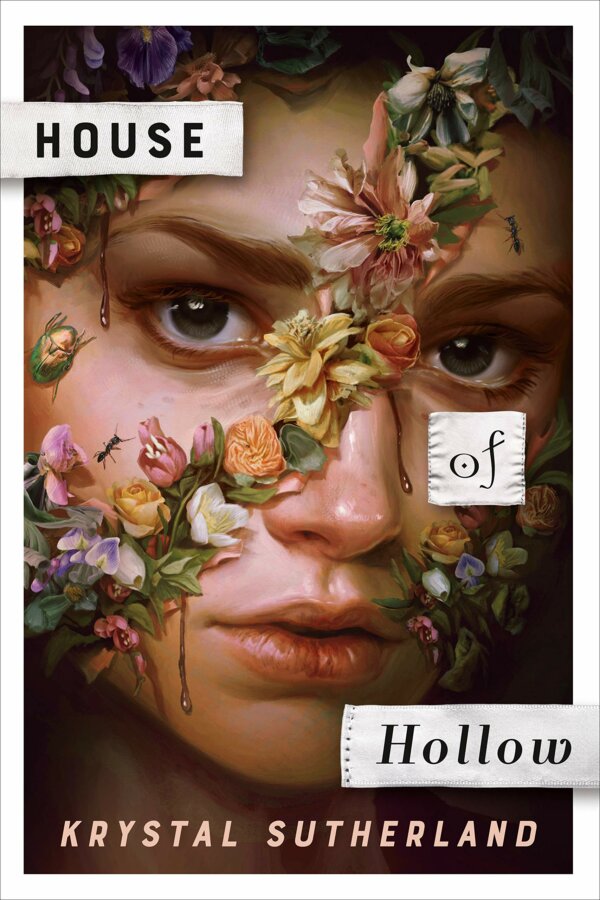 House of Hollow by Krystal Sutherland: I'm trying to decide if this book is too creepy for me or not. The cover is definitely creepy enough! (Then again, I think any faces on covers, even when they're not dripping blood, are creepy.) In this book, Iris has spent most of her teenage years trying to avoid the weirdness that sticks to her like tar. That tends to happen when you can't remember what happened to you and your two sisters when you were kids.
But when her eldest sister, Grey, goes missing, Iris learns just how weird her life can get: horned men start shadowing her, a corpse falls out of her sister's ceiling, and ugly, impossible memories start to twist their way to the forefront of her mind. Iris starts hunting down what happened to her sister, but she might not want to know the dark and dangerous truth.
What are some of your favorite books to read in the autumn?