So many great books are coming out in 2023! Maybe this year will be the year I read more sci-fi and adult books. There are plenty of those on this list, so we shall see. Which of these books are you most looking forward to reading?
January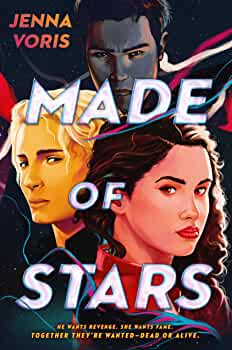 Made of Stars by Jenna Voris: A Bonnie and Clyde retelling set in space? Oh, yeah!
Release Date: January 1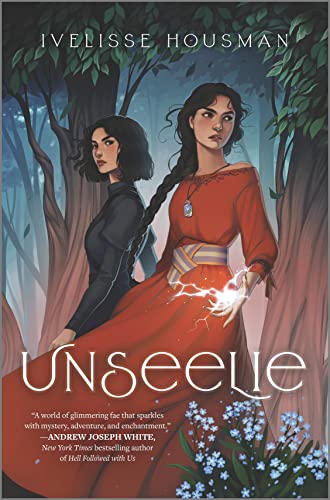 Unseelie by Ivelisse Housman: The first of a duology, Unseelie follows twin sisters Seelie and Isolde who couldn't be more different as they are caught up in a heist gone wrong. I'm a sucker for sister stories and haven't read enough about the fae lately!
Release Date: January 3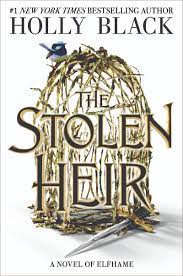 The Stolen Heir by Holly Black: Confession time: I haven't read anything by Holly Black yet. But, this novel about a forgotten girl and a boy who once held her heart coming together to save a kingdom sounds like a potentially good place to start. It's also a duology. (Those seem to be all the rage lately, which is fine with me!).
Release Date: January 3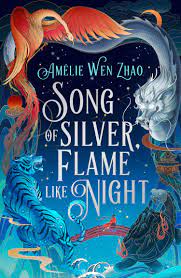 Song of Silver, Flame Like Night by Amelie Wen Zhao: The beginning of an epic fantasy series inspired by the mythology/folklore of China. I loved The Girl Who Fell Beneath the Sea, so I'm hoping this book about a girl trying to discover the secret behind the mark on her arm and a fabled magician is just as good. Hopefully the romance won't be too fake-feeling.
Release Date: January 3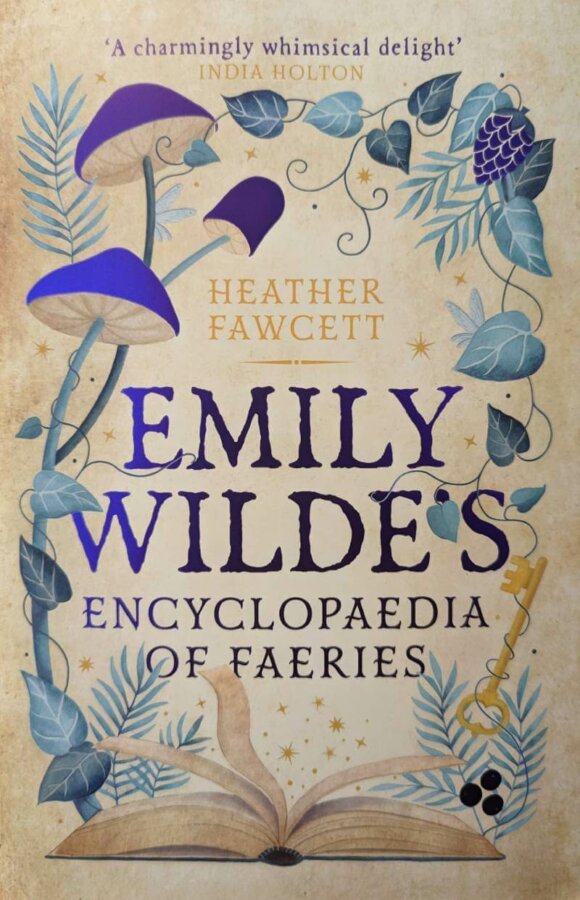 Emily Wilde's Encyclopaediea of Faeries by Heather Fawcett: This book about Emily Wilde, who'd rather study faeries than talk to people, looks like pure delight and fun! Her new handsome academic rival follows her into a remote village, and it would appear that the faeries aren't the only ones hiding secrets.
Release Date: January 10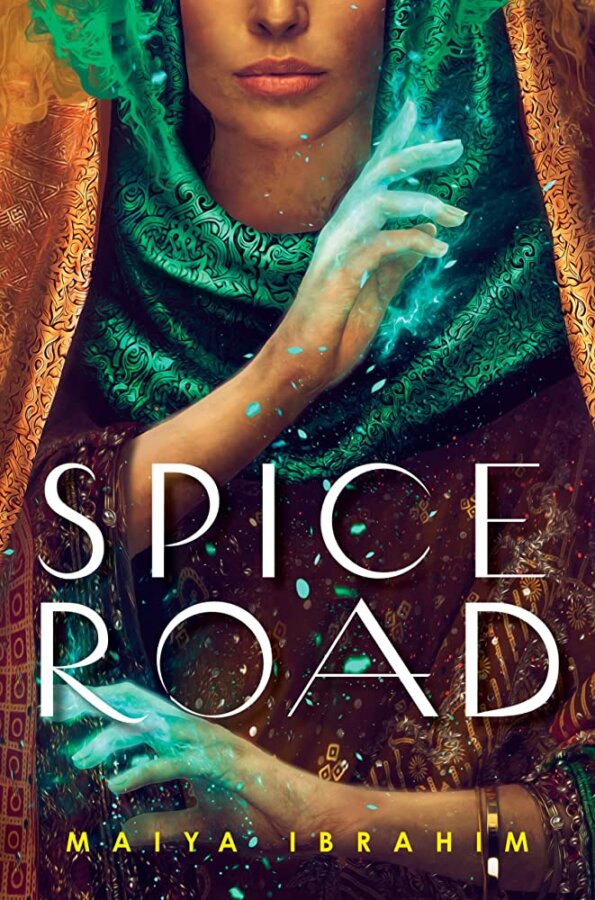 Spice Road by Maiya Ibrahim: I'm really looking forward to this first book in a YA trilogy about Imani, who was raised to protect her nation from the monsters lurking in the sands. She now must fight to find her brother whose betrayal is their greatest threat. Apparently there's spice magic, which reminds me of Dune and sounds fascinating! Also, there's tea involved, so of course I'm going to read it.
Release Date: January 24
February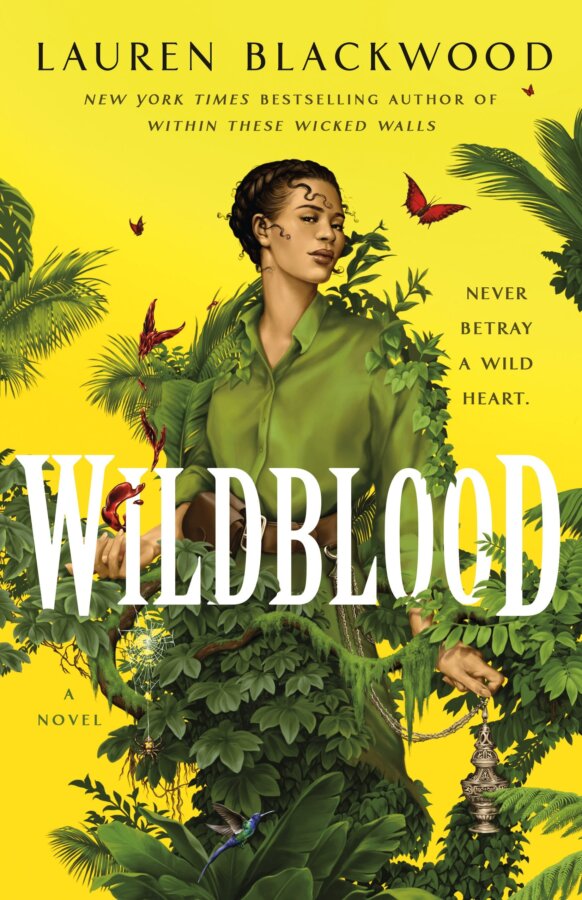 Wildblood by Lauren Blackwood: This book takes place in Jamaica–a unique setting for a book, and a country I'd love to learn more about! Victoria, a tour guide, uses her magic to protect herself and her fellow Wildbloods from the jungle's monsters. Oooh.
Release Date: February 7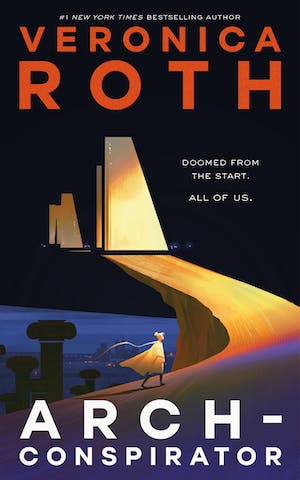 Arch-Conspirator by Veronica Roth: I keep hoping I'll enjoy another of Roth's books. Perhaps this is the one! In this adult sci-fi dystopian, all of planet earth outside the last standing city is a wasteland. Antigone must battle her Uncle for the throne that is rightfully hers–a unique-sounding twist on the story of Antigone.
Release Date: February 21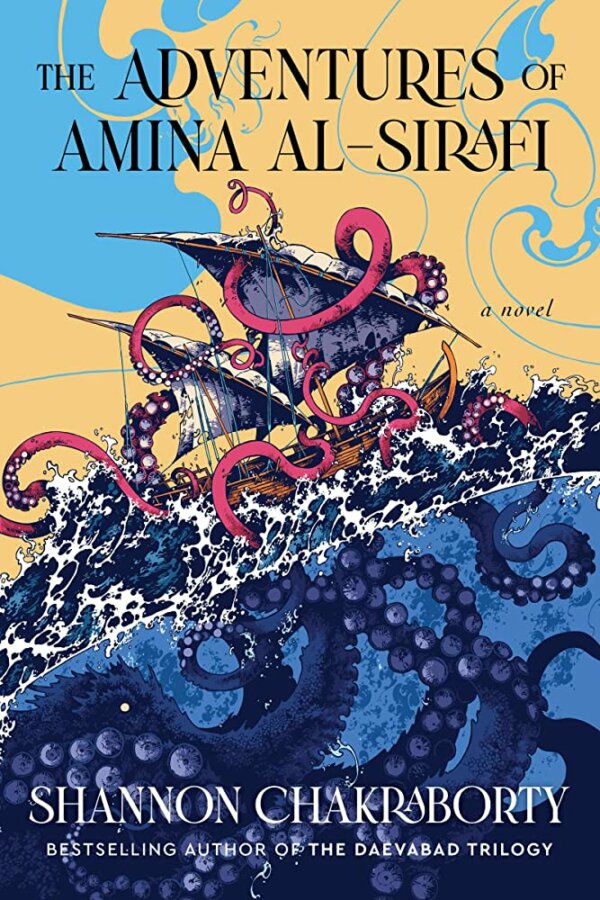 The Adventures of Amina al-Sirafi by Shannon Chakraborty: The author of The City of Brass (which I haven't read yet) has returned in this high-seas adventure swarming with pirates and sorcerers, forbidden artifacts and ancient mysteries. I'm fascinated that the story picks up after the main character–Amina al-Sirafi–has already led a crazy life. But her dreams for a peaceful, quiet life with her family are shattered when she's offered a job no bandit could refuse: to retrieve a comrade's daughter for a huge sum. Will it be worth the price she has to pay?
Release Date: February 28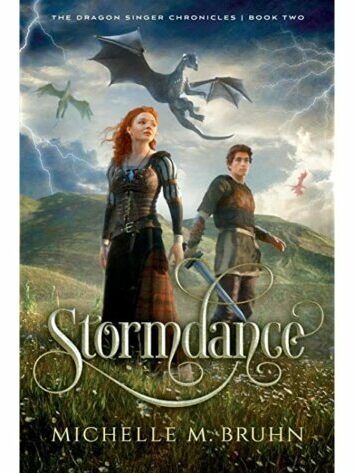 Stormdance by Michelle M. Bruhn: In the sequel to Songflight, Alísa must find slayers willing to end the war between the dragons and humans and unite the races. But humanity's long-engrained fear and hatred of dragonkind are far louder than any argument she possesses, and when a rival dragon clan encroaches on Me'ran it's all she can do to keep the people from calling the largest slayer clan in the east to eradicate all draconic presence.
Leading dragons is one thing—leading humans is another.
I thoroughly enjoyed Songflight, so I'm highly anticipating reading Stormdance!
Release Date: February 28
March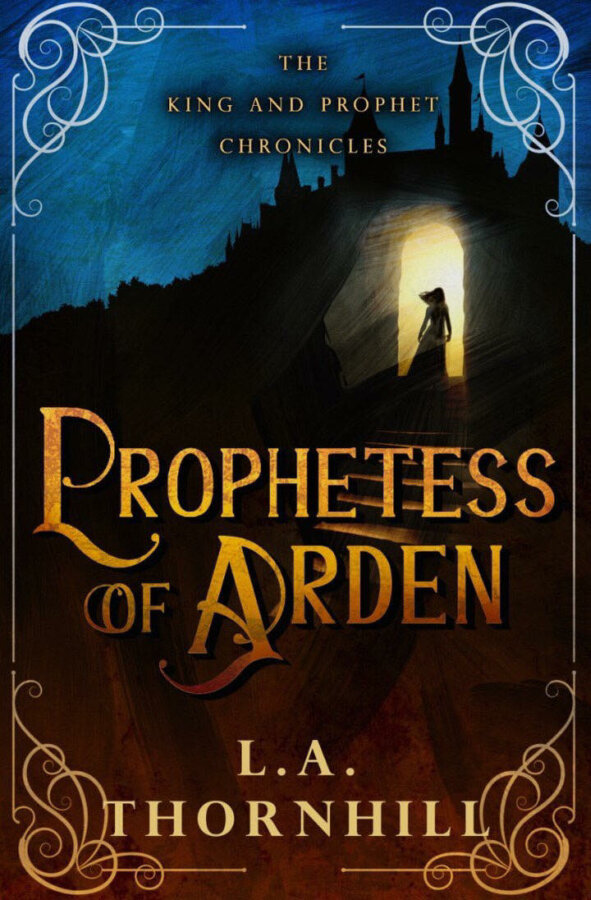 Prophetess of Arden by L.A. Thornhill: My friend's book is coming out this month! I haven't read it yet, but I'm eager too. An unwanted prophetess. A faithless prince. The two must fulfill their destinies if there is any hope for North Arden.
Release Date: March 24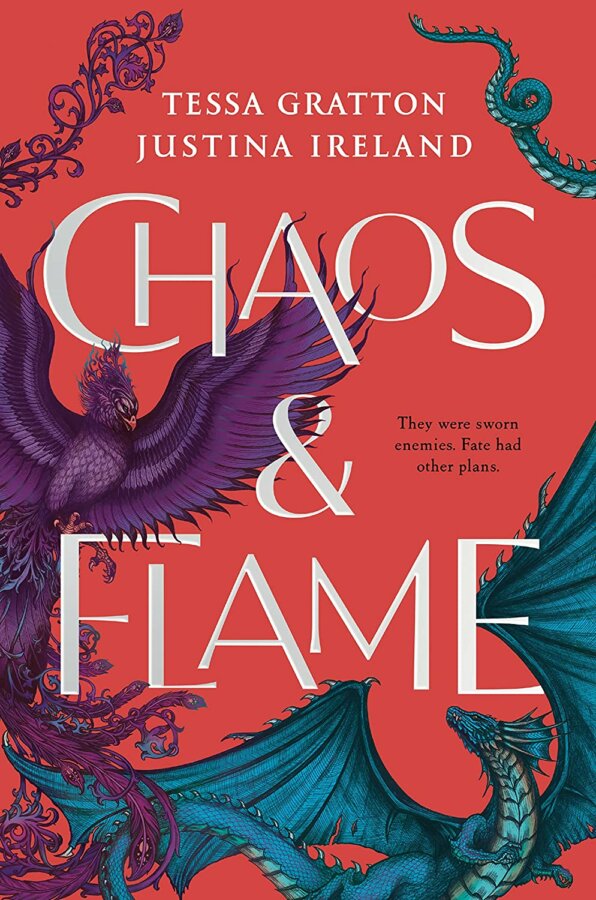 Chaos and Flame by Tessa Gratton and Justina Ireland: The first book in a YA fantasy duology in which Darling Seabreak vows to save her adoptive father even if it means killing every member of House Dragon (vicious, much?). Hopefully she'll have at least a little remorse about all those deaths. Meanwhile, Talon Goldhoard of House Dragon (of course), has always followed the commands of his brother, the High Prince Regent, but lately his brother's decisions have been erratic. I can't wait to see what happens when these two characters collide! Also, I'm hoping there are dragons because of the cover.
Release Date: March 28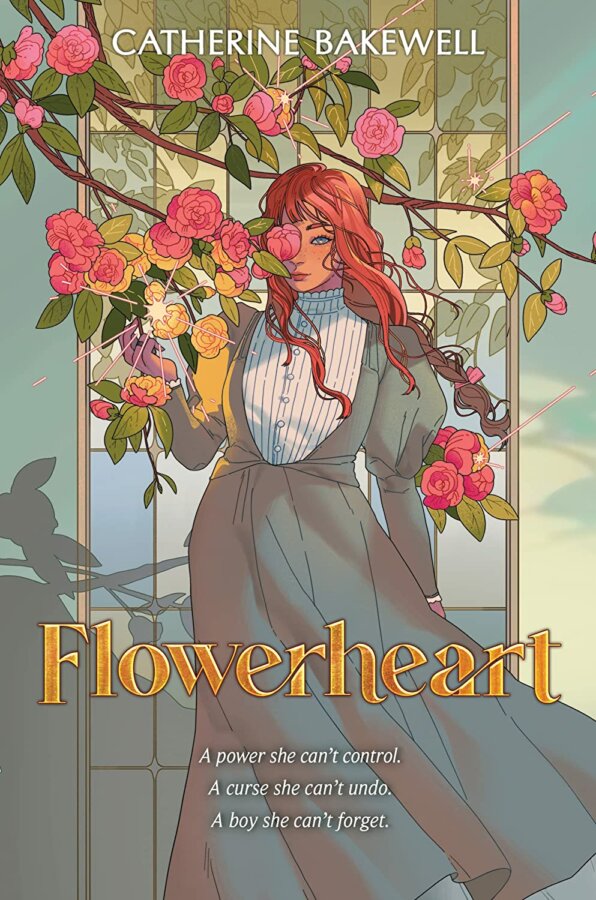 Flowerheart by Catherine Bakewell: A standalone YA fantasy book! Those are as rare as a dragon that can't breathe fire! Not only that, but their looks to be a sweet friends-to-lovers romance and magic surrounding plants. When Clara accidentally makes poisonous flowers bloom in her father's chest, she must turn to her former boyfriend for help.
Release Date: March 14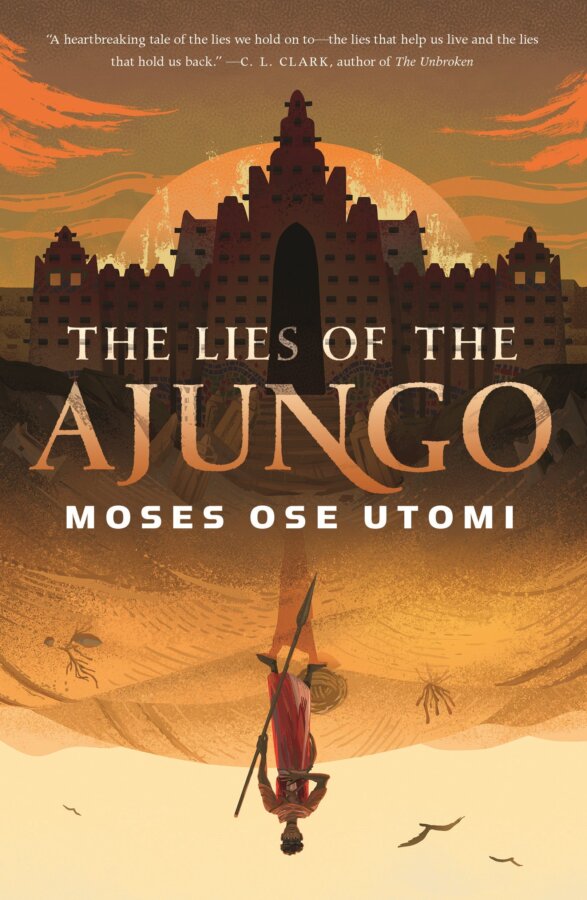 The Lies of the Ajungo by Moses Ose Utomi: A novella about a boy, Tutu, who must venture out into the desert to bring back water for his dying mother and the city. I don't know much about this book, but it sounds beautiful and potentially heartbreaking. And I love stories based in Africa.
Release Date: March 21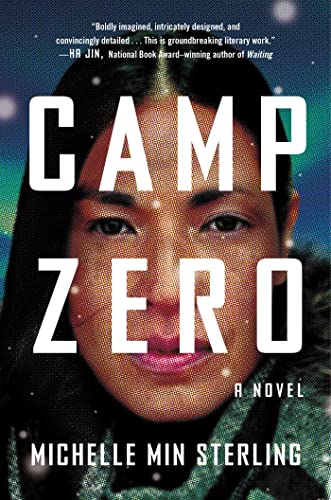 Camp Zero by Michelle Min Sterling: In this adult sci-fi novel, Rose agrees to travel to Camp Zero–in the far north of Canada–to spy on its architect in exchange for housing. It soon becomes clear that a disturbing mystery lurks beneath the camp's surface. Then Rose hears rumors about an elite group of women soldiers living and working at a nearby Cold War-era climate research station. What are they doing there? Ah, I can't wait to find out!
Release Date: March 30
April
Divine Rivals by Rebecca Ross: A young adult fantasy romance about two young rival journalists who find love through a magical connection. They must face the depths of hell, in a war among gods, to seal their fate forever. Because I'm a journalist and there aren't many books about people like me–especially YA books–I'm super intrigued about this one!
Release Date: April 4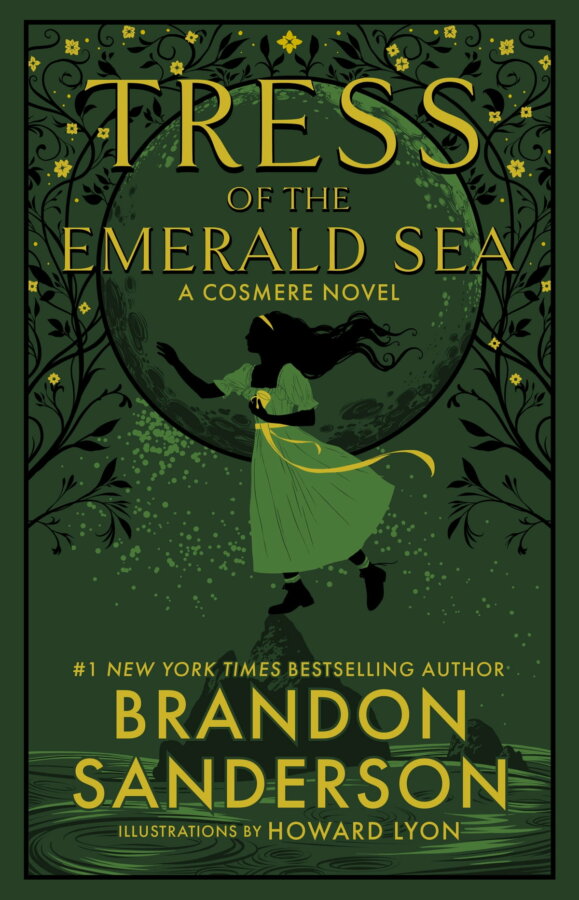 Tress of the Emerald Sea by Brandon Sanderson: This is probably the book that I'm most excited about and will definitely buy. Mostly because it's by Sanderson, who's one of my favorite authors of all time. I've loved everything I've written by him. Also, this is a standalone novel (rare for Sanderson), and about a sea that can kill you. And it's green! How epic is that?!
Release Date: April 4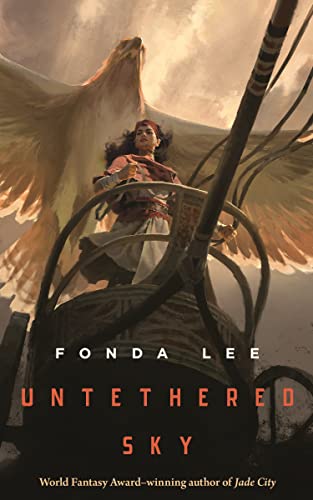 Untethered Sky by Fonda Lee: An adult science fiction book about Ester who is paired with one of the legendary giant rocs (like a huge bird?). Together, they hunt for the manticore that killed her parents. But this is not the usual animal-companion relationship; the roc will supposedly never return her love. This one sounds fascinating!
Release Date: April 11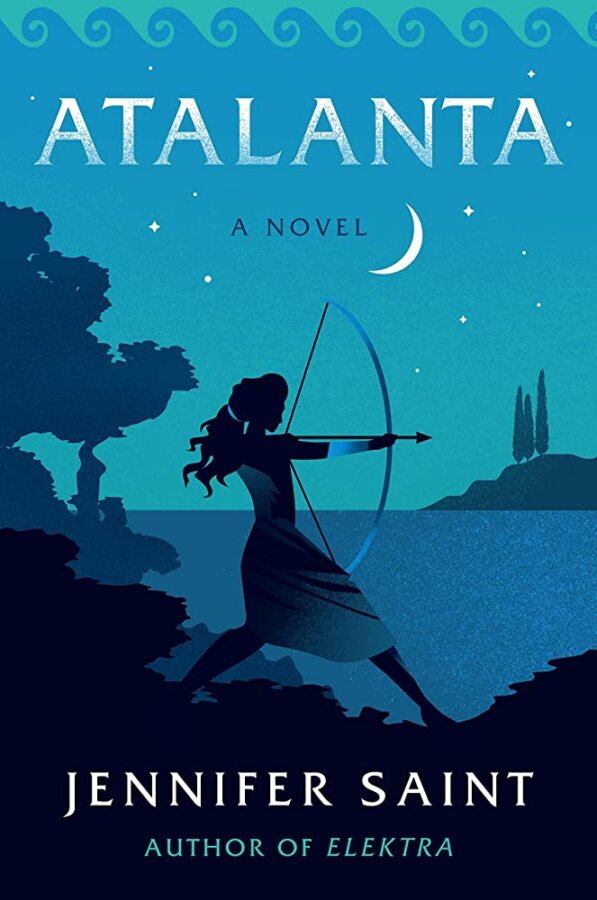 Atalanta by Jennifer Saint: In this adult fantasy book, Princess Atalanta is left on a mountainside to die at birth. She grows up wild and free with one condition from her protector Artemis: if she marries, it will be her undoing. I can guess what happens and the tensions that will develop!
Release Date: April 13
May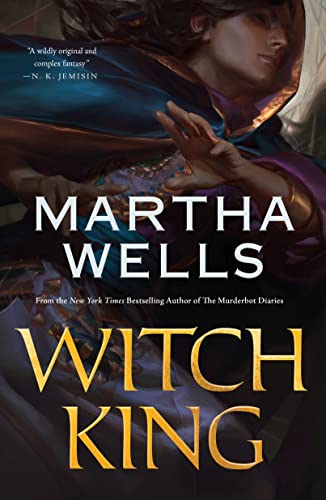 Witch King by Martha Wells: Apparently this adult fantasy book is told from the perspective of a demon of the underworld, Kai (that wouldn't be my first choice when choosing a name for a demon, but it's not my book). I'm not sure what else it's about, but it sounds complex and like a page-turner.
Release Date: May 30
July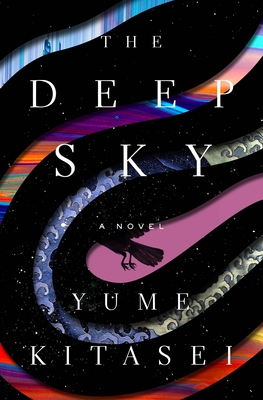 The Deep Sky by Yume Kitasel: A thriller set in deep space! Halfway to a distant but livable planet, a lethal bomb kills three of the crew and knocks their ship off course. Before the crew can save humanity, they must save themselves. I'm also intrigued that the MC is a half-Japanese girl raised in America.
Release Date: July 18
Immortal Longings by Chloe Gong: The author of These Violent Delights is back with a new series inspired by Shakespeare's Anthony and Cleopatra. Princess Calla Tuoleimi plans to bring the monarchy down while Anton Makusa, an exiled aristocrat, has to fulfill a debt to keep his childhood love alive. I'm sensing that the childhood love might not be his only love for very long… For that and other reasons, this book isn't as high a priority as the others, but it still sounds interesting enough to have a spot. We shall see if I like it more than These Violent Delights.
Release Date: July 25
September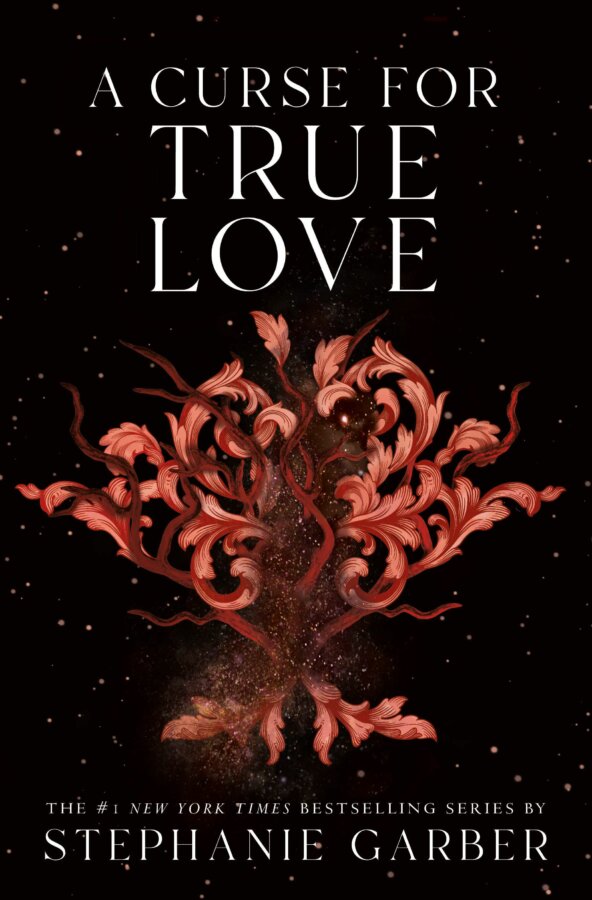 A Curse for True Love by Stephanie Garber: I'm so stoked to finish this series which began in Once Upon a Broken Heart. I haven't read what it's about yet because I don't want to spoil the second book, The Ballad of Never After, but if it's like her other books, it's going to be sweet, beautiful, heartbreaking, and enchanting. I can't wait! And isn't that cover gorgeous?!
Release Date: September 12
October
The Carver and the Queen by Emma Fox: A Russian fairy-tale retelling by my friend who wrote The Arrow and the Crown. It follows a carver boy named Petr who must ask the powerful and magical Malachite queen for help. I'm so excited about this one!
Release Date: October 1
Which of these books are you most looking forward to reading?